Former academy director, and exclusive CandH blogger Terry Westley, makes no secret of the fact that he has enormous pride in what was achieved at the club during  his spell in charge. He has always declared here that Declan would go on to become a superstar and is now thrilled to see another of his protegees breaking through. Here he talks of who and why!
By Terry Westley
I said in this column several months ago when the Jeremy Ngakia problems were in full swing that he was probably leaving because Ben Johnson was at the club.
At the time Ben was injured but as I have always made it clear he always ticked every box for me as a young player.
And here he is now at the age of 21 being trusted – and playing so well – on the left hand side of the pitch largely as a midfielder when he is essentially – ow WAS – a right back in a team that is challenging for Champions League football.
Proud?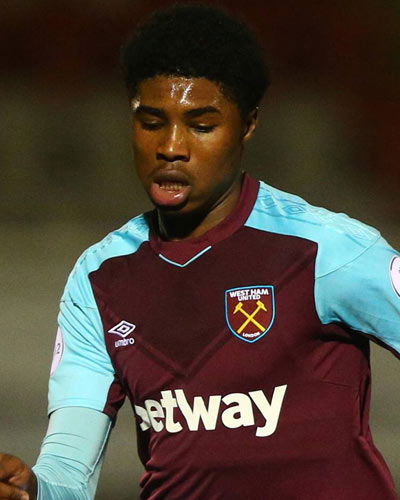 You bet I'm proud and so should he be, Great achievement and he's gonna get a whole lot better, trust me.
Even for a guy who has Ledley King and Paul Parker as family members,  that is one heck of an achievement and to see these academy graduates coming through is so pleasing for West Ham as a club.
I watch every game I can and this is the best squad I've seen at West Ham and that Ben is a part of it and Declan skipper is fantastic.
To be thinking of WHUFC and the Champions League in the same conversation is just incredible and I have no doubt Dec will remain at the club as a result.
There remains one other outfield player whom I have regularly talked up and I think next season will be a make or break time for Nathan Holland.
I feel sorry for the boy because he's had injuries and the coronavirus thing to cope with at the same time but he's 23 in June and needs to make his first team presence felt or decide his future perhaps beyond us.
These are great times to be a Hammer. Enjoy it guys – see you next time.