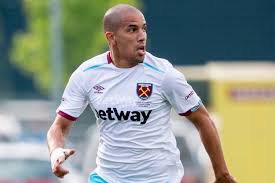 Sofiane Feghoui has made it clear the players are giving the reasons for their poor start to the season a lot of thought and discussion.
And the Algerian winger has explained: "We have suffered due to a series of injuries to some key players. So that alone has caused us some issues at the start of the season.
"We also had quite a few games in a short period due to the Europa League and so physically we struggled a bit. We have discussed it all in the dressing room
"I know personally that I need time on the pitch to improve my own match fitness and to get back my rhythm. I am sure that in the coming weeks as we get some of our players back to fitness, we will start to perform better as a team."
And the Algerian is determined to give as much help as he can to the team when he gets the chance saying: "I can bring a hunger and desire to win. I can't stand losing, be that in training or on matchday.
"Then, there are my technical qualities, I am a player that can deliver quality deliveries to the attackers, I can score goals and I can play in several positions across the pitch.
"Slaven has followed me for a couple of seasons and so he knows how I play and where best to play me for the good of the team."