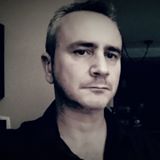 ClaretandHugh's Scott Alsweiller blogs from America after a night of high emotion in Carolina as he watched his beloved Hammers  for the first time in years and and tells how a very little sick boy was serenaded by his ClaretandBlue Family.
Lightning flashed, thunder crashed, but the Hammers kept singing on.
Under sultry skies, and in oppressive heat, West Ham United went head to head with the Carolina Railhawks on July 12. The stadium was sold out for the first time ever, as a sea of Claret and Blue swept into town.
On this night, we showed not only our support for our club, but also our credentials as a family team. With a young Hammer very poorly in hospital we sang his name, chanting that we are "Joel Window's Claret and Blue Army". A marriage proposal, from expat Michael Hardy, was made (and accepted) on the field during half time. And we sang ourselves hoarse.
The game itself started well enough. Winston Reid putting one away in the 14th minute. Unfortunately for us, he put it away in the net at the wrong end. Not to worry though, as he soon redeemed himself with a rocket of a shot to equalise.
Big Andy Carroll, having provided the assist for Reid, followed that with a goal of his own just a few minutes later, with a beautiful assist from new signing Sofiane Feghouli.

And the skies opened up. For those who haven't seen an American thunderstorm, it really is something to behold. The wind howls (although not enough the drown out the singing Hammers), the lightning flashes to illuminate the world in stark brightness, the thunder crashed with fury. Game delayed. And restarted some 40 minutes later. With everyone quite soaked but still happy, we got back underway.Then it happens, a soft penalty for handball is netted by the Railhawks. 2-2 and it remains that way for the rest of the game.

A lot of people have questioned the value of these pre-season tours abroad, and I can appreciate the points they have made. But to those of us who were there, to those of us who may have waited years to see our heroes in front of us again, their worth is undeniable.
Not only as an exercise in showing support for our club, but also in cementing the West Ham family abroad. New friends were made and faces glowed with excitement. For the expats, a chance to re-ignite their fervour in person, and for the Americans an opportunity to see their adopted club up close, and to feel the passion they've previously only heard about or witnessed vicariously on the telly.
In the end, although international pre-season tours may soon become a thing of the past, we were delighted to have been a part of this one. The bond renewed, and maybe, in the heart of an American kid in the stands, at his first game, the spark is kindled.