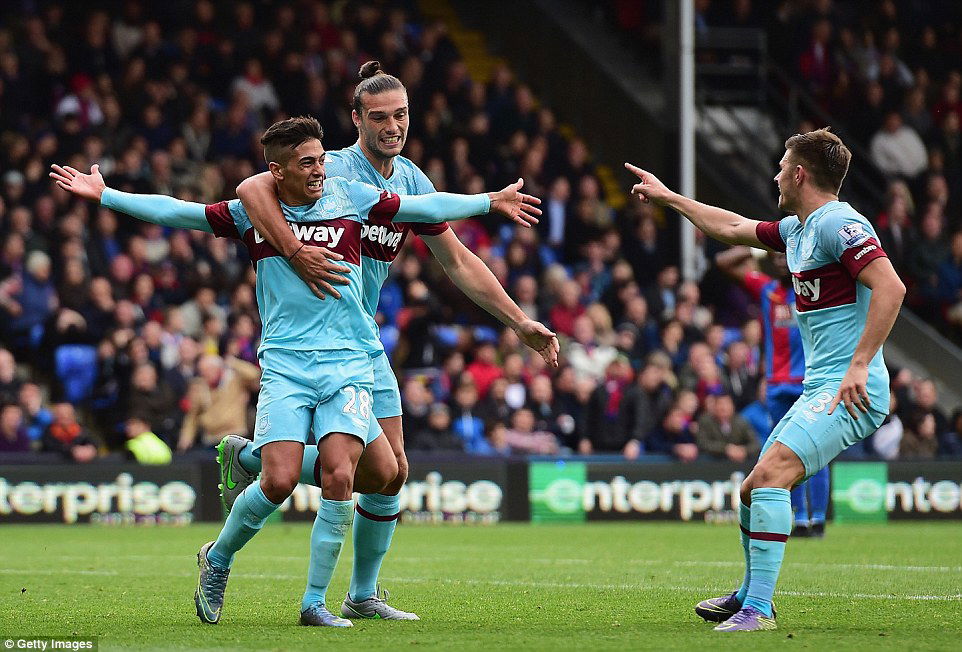 An enthusiastic and long time member of the ClaretandHugh Facebook forum picked up on a highly significant moment at Selhurst Park this afternoon.
It's the sort of thing that goes unnoticed at the end of a fabulous – if late – victory but Mark John Candler brought to the attention of other members and we believe it deserves a wider audience.
Mark, thrilled of course with the 3-1 win was even more chuffed to see the reaction of the players to our great fans as they celebrated at the end.
He wrote: "You know what was great at the end, players coming over to the fans and giving them their shirts, a totally different attitude all round.
And that comes from the top a ex player who know how important the fans are, how they are the 12th man at times, the reason why they are in the job they are!!
Another tiny part of our legendary 'west ham way' coyi
And another member – Pete Eddie Gavin – put my own feelings about the new Irons perfectly when he said: " Don't have the words for how much I'm enjoying this season.
"But suffice to say I've been supporting the Hammers for 44 years and this year it feels like I'm that kid again, who couldn't wait for the weekend so he could watch his heroes… COYI'S !!!
You can join the forum at https://www.facebook.com/groups/363174467150521/716450258489605/?notif_t=like