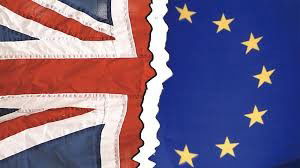 So the people have now spoken and the UK wants to leave the European Union but what does this mean to West Ham.
In the short term there will be no issues what so ever with player eligibility to stay in the UK. British parliament will need to file a process called article 50 to formally leave the EU and that takes a minimum of two years.
The Premier League is one of UK's biggest exports  and money earners worldwide so the UK Border agency together with the FA and Premier League has two years or more to come up with new regulations to allow the best players in the world including Europe to play in the Premier League.
We won't see players deported as some scaremongers had previously suggested. I am sure we will see the work permit process simplified.
The dramatic fall of the pound will have the greatest impact in the short term. The pound has reduced sharply against the US dollar by 10% which makes South American transfers more expensive over night.  The pound reduced against the Euro by around 6% from 1.30 to the pounds to 1.22 to the pound over night but the Euro fell dramatically against most other currencies too easing the blow.
The current Pound/Euro exchange rate is similar to those experienced in early April this year so shouldn't have a major impact in buying European players in this summer transfer window.
One small positive outcome from the nation's decision last night has meant any potential EU investigation over illegal state aid over West Ham's 99 year rental Olympic stadium deal with the state stadium owners is now null and void.
Campaigners including the Charlton Athletic Supporters Trust amongst others had continued to raise regular complaints to the EU over potential state aid in what they called West Ham's cheap deal.
Update: The pound has recovered to the US dollar at $1.39 while the Euro has returned to 1.25 to the pound.