It's the weekend when West Ham's fans will decide what sort of reception they give Sam Allardyce.
Some will undoubtedly be ready to give him a hard time as he steps into the club for the first time since the board decided not to renew his contract last summer. Others will want to show their appreciation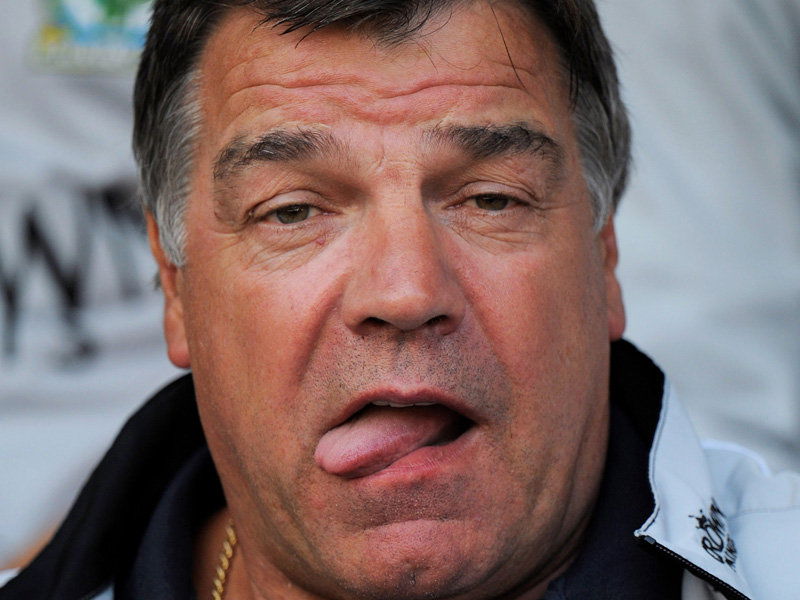 O I'm going to be highly embarrassed when our fans start abusing Allardyce, especially after what he did for our club.
Let's concentrate on getting behind our boys instead.
O Singing Slav's name loud and proud is the way to go let's focus on the positives
O A few renditions of "Slaven Bilic's claret and blue army" is enough to make the point. OK  a couple of maybe.."we play on the floor, we play on the floor, its the west ham way, we play on the floor" and then smash the mackems out the park!
O Let's hope a win is all we need to show Allardyce just how far this club has come already under Slav. Relegation battles? We have left that misery behind but thanks for the memories!
O The most important thing is to WIN! 
Need our fans to support Slav & the boys really LOUD this week!
O His departure was enough for me – go get him Slav we need the points
O Could be back up to fifth on Saturday. These are the games we cannot let slip and I have a really good feeling on the back of a comfortable FA cup game we will be finding the net quite a bit!
O Hope he gets warmly applauded before his team ship six.
O The media are all hoping we give him abuse so they can drag up all the crap we had to go through the last half of last season. Treat him well and then watch Payet, Lanzini, Antonio and the lads give them a hiding
O Allardyce did a job for us… we should just let Super Slav's men do the talking. I will bet there will be 10 Sunderland players behind the ball at all times!
O I hope Sam doesn't get to much abuse . He dug us out of a very big hole at the time . Welcome him back with applause , then let's get on with enjoying the super Slav style of football . Coyi
O Just show him the West Ham Way. I never liked him and nothing has changed. Hope it's a cricket score
O We were in dire straits when he took over, got us up and kept us  but under Slav we have gone to another level which we shall hopefully enjoy for many years to come. Thank you Sam but now let's all sing and raise the roof on Saturday for Slav and the boys
O His attitude towards us fans was enough for me
O I hope Senor Allardythe receives the reception he thoroughly deserves (not in the way he would appreciate though). The best way to deal with the situation is to sing Slav's (and the team's) praises loud and proud. It would only feed Sam's over-inflated ego to acknowledge him!
O 
Sam did the job he was asked to do by the owners. No need for abuse he fulfilled his contract. Respect that.
O My family have over a hundred years of history in West Ham. I just don't see the point in any reaction at all to Allardyce. As said many times, he did a job, he did what he is good at and we all knew what he was capable of. That's it, it's over, move on. The past is dead, the future is bright.
O I think we should show some class and not boo or jeer Sam. He he did the job he was asked to and got us back in the PL but to play the way we wanted we needed Slav. so Lets cheer slav not boo Sam 
O Love him or not – he was involved in getting us back in the PL and in building the core of the team Bilic has taken forward this year. I'd hope that those who feel the need to abuse him don't spoil the atmosphere.
O Yep, let the players say it. This is how we play now and this is why you're two goals down Sam. That's a statement an all that needs to be said.