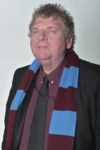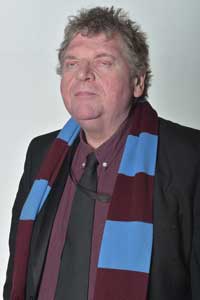 Blind Hammer argues that defence is just as much as part of our tradition as attack.
Manuael Pellegrini cut an unconvincing figure at his post match press conference after the Burnely debacle.
He conceded that we are seeing repeated defensive problems, identified not only in this game but in previous non-performances against Crystal Palace and Newcastle.
However, whilst outwardly calm, he offered only the suggestion that the team needs to work hard and "play in what he describes as "the right way".
If by "playing the right way" he means abandoning any defensive solidity in an effort to reinforce our present powder puff front line I think he is badly mistaken. I will never accept this is, or ever has been, acceptable at West Ham.
Above all I am intensely frustrated by references to "The West Ham Way" as a synonym for a "gung ho" reckless attacking mindset.
This bizarre misrepresentation of our club and traditions shows a shocking ignorance of our true heritage.
Three of the stands at the London Stadium are named for the greatest West Ham Legends. It seems to past everybody's notice when talking about the West Ham way that 2 of these 3 stands are named after not attacking flair players but our 2 greatest defenders.
Our greatest ever player, Bobby Moore, was arguably the best defender not just West Ham, but England ever produced. Billy Bonds, a club if not an England legend, produce swashbuckling swagger in a defensive role that was just as thrilling as the magical swerves of Trevor Brooking.
Geoff Hurst, Martin Peters, Palo Di Canio are rightly treasured in our memory. Yet for every Di Canio I can quote you a Julian Dicks, for every Frank MacAvennie I can quote an Alvin Martin, for every Tony Cottee we have a Tony Gale.
Great goalkeepers of our past, Phil Parkes and Ludek Mikloško must be shrinking in horror at our present travails.
There is an increasing conviction that Pellegrini's West Ham have been "found out" in his second season and that he is not tactically responding to this challenge.
How we start to recover from this defensive mess is a subject for another blog but I will never ever accept that what we are seeing at the moment is anything to do with our heritage and traditions .
COYI
David Griffith