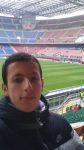 Marko Arnautovic made his long delayed comeback today and CandH PlayerWatch reporter Danny Leach was there to keep tabs on the striker. Here's his blow by blow account and verdict on the volatile Austrian striker.
5 – Beats the opposition right back with a step over and his cross in the box is deflected away from our attackers
10 – Plays quick one/two with Lanzini but the return is blocked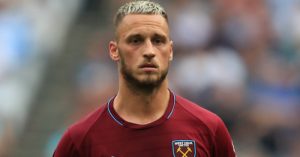 13 – Wins a free kick on the left after being fouled by the opposition right back as he had beaten him with pure strength
27 – Plays a first time pass in the box which finds no one
33 – A one/two played with Antonio on the right wing is blocked
36 – Flicks the ball on for Cresswell who runs in to the box but slips as he shoots the ball on the half volley
38 – Turns on the edge of the box with plenty of time and space plays a very heavy ball to Anderson out wide who can't get it
39 – Caught just offside running into goal from a Lanzini through ball
62 – Hits a slightly scuffed shot with his left foot first time after Anderson cross the ball low on the left
66 – He is substituted for Lucas Perez which was met by many complaints from the crowd

Verdict – 5 – It was a very frustrating display from Arnautovic despite him appearing very concentrated from the first whistle. He really tried to get some attacking moves going but he made a few simple mistakes too. He was left quite isolated and subsequently had just one shot on goal as the hammers just weren't in the game while he was on. In summary, it was a bit underwhelming despite the effort he put in.