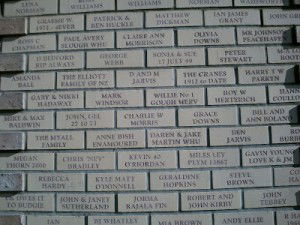 A  number of West Ham supporters have been asking me recently what will become of their Boleyn Ground commemorative bricks. The messages on the current bricks have been transcribed and will be transferred to new granite stones in Champions Place outside the Olympic Stadium free of charge.
Many fans missed the statement on the official website in November last year which stated:
"West Ham have decided that each message on the Commemorative Bricks will be inscribed on a brand new Champions Place Stone. The Club believes that this landscaped area of the new Stadium – a place for Hammers fans to meet and pay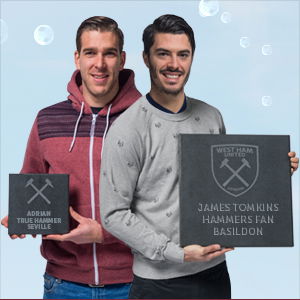 homage to their heroes – will be the most appropriate location to leave a permanent, individual tribute, engraved in granite, to all those loved ones.The Club will take on all the costs of this process, as part of its on-going commitment to ensure the new Stadium looks and feels, unmistakably, like the home of West Ham United."
A number of supporters have asked if the bricks can be removed from the Boleyn Ground, Claret and Hugh have been told that the club looked into this but the bricks are just thin brick veneers which would disintegrate on attempted removal. The named bricks will be demolished along with the stadium by Galliard homes some time after August when the club hand over the keys.