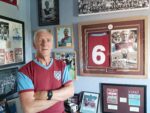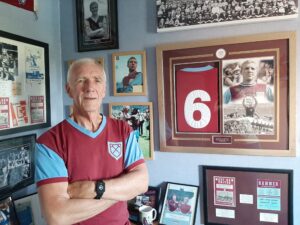 By CandH's top blogger Allen Cummings
It's mind-boggling the bizarre guidelines being drawn up just for football clubs to resume training at the moment. But even if they get through all those hoops, actually playing competitive games will be even more of a minefield to negotiate.
Games 'behind close doors' appears to be the default position if we get that far. But who wants to see top professional football played out in empty stadiums – with only a bare handful of selected observers as live witnesses? Just players' voices to break the deafening silence – like Sunday morning football on parks and playing fields.
And this is a scenario reserved in the past as a punishment – now it's being presented as a pleasure in store for us punters WHAT!?
That was the case when West Ham were forced to endure an almost empty Upton Park back in 1980, where the official attendance for the game was recorded as 253 – made up entirely of officials and press – plus a few ball boys!
Let me tell you, football  played out in empty stadiums is incredibly eerie and uninspiring.
The Hammers, back in Europe through their 1980 FA Cup Final victory over Arsenal, faced Real Madrid's nursery side Castilla, in the first leg of a European Cup Winners' Cup tie at the Bernabeu Stadium.
But trouble erupted both inside and outside the ground. The game finished 3-1 in favour of the Spanish side, and West Ham were ultimately punished for the behaviour of their fans. At first it was proposed the return leg should be played at a neutral venue – but after an appeal by the club it was decided the game could go ahead at Upton Park – but the gates would have to remain firmly closed!
Recovering a two goal deficit looked a tough ask without the help of the partisan West Ham fans. But on the night John Lyall's men were focused firmly on their task.
First half goals from Geoff Pike, David Cross and Paul Goddard looked to be sending the Hammers well on the way to the next round. But the Spaniards scored themselves in the second half, meaning this oddest of games was extended by a further 30 minutes.
However two further goals from Cross, our original 'Psycho', settled the tie in our favour. It was a strange and echoing final whistle when it blew. Celebrations on the pitch but none off it! The game was won – but few if any enjoyed the experience!