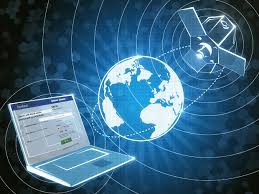 West Ham fans have overwhelmingly turned away from the written press as a means of discovering news about their club.
ClaretandHugh yesterday launched a survey to discover in the rapidly changing world of communications how and where the fans went for their information on things Hammers.
And it's the dedicated West Ham internet sites followed by social media that are now leading the way as newspapers circulations continue to fall.
Whilst the sites such as Football: London, KUMB and CandH collected 931 votes of the near 2,000 votes cast (54.48 per cent) the printed media and their associated websites drew a mere 19 (1.1 per cent)
Social media – where well informed ITKs such as @ExWHUemployee  break their 'scoops' saw 365 votes collected or 21.36 per cent of the total poll – a fine achievement.
Astonishingly  media is very much on the wane.
Here are the full results
West Ham dedicated websites including KUMB, C&H, TWHW, Football.London and WHTID 54.48%  (931 votes)
Social media including Twitter, Facebook, Instagram, @EXWHUEmployee & @WHUFC_News 21.36%  (365 votes)
West Ham forums including KUMB, WHO and Hammers Chat 7.49%  (128 votes)
Search engines including Google and Newsnow 3.98%  (68 votes)Other: 3.1%  (53 votes)
Club website or official channels including WHUFC.com 3.04%  (52 votes)
Youtube channels including Hammers Chat and West Ham Fan TV 2.93%  (50 votes)
Radio/Podcasts including West Ham Way & Moore Than Just A podcast 1.23%  (21 votes)
TV including Sky Sport News 1.17%  (20 votes)National newspaper internet websites 0.76%  (13 votes)
Printed national newspapers 0.35%  (6 votes)
Local or regional newspapers including the Newham Recorder 0.11%  (2 votes)