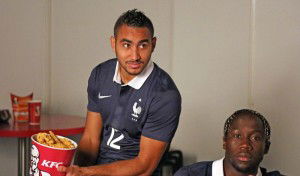 Dimitri Payet is again re-writing his "why I left West Ham script" as he bids to explain away one of the most unprofessional departures in the history of the game.
He has said in the past that it was for personal reasons, because he needed to return to France and because the style of play was not good for him.
Now comes Script 4
Talking to Canal TV in France the loathed Hammers declared: "There was an urgency to leave West Ham.
"Given my level of play and the way it went, I was afraid of losing my place in Team France and being selected less.
"Yes I have regrets, in so much as I'll never forget all the love the club and the people gave me. Afterwards, though, I really can't hold it against them to have reacted like that. I think they hate me as much as they loved me."