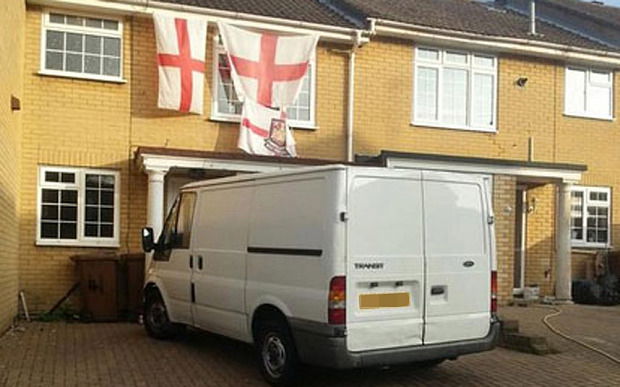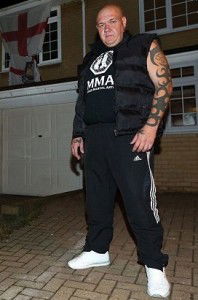 A West Ham fan caused  Shadow Attorney General Emily Thornberry to resign yesterday after she tweeted a picture of his  his White Van together with three England flags – one of which included the West Ham crest in Rochester.
Hammers fan Dan Ware, the father of four who lives in the house she photographed, condemned the out-of-touch Labour politician, declaring: 'She's a snob.'
Mr Ware who works in the motor trade said Thornberry 'should have asked me first' before taking the picture of his three-bedroom home, which he bought with wife Maria.
He was not aware there was a by election, but voted Conservative at the last general election and has never voted Labour.
Announcing her resignation last night, Miss Thornberry accepted her tweet has 'caused offence to some people'. She added: 'That was never my intention and I have apologised."
'