West Ham became the seventh highest spending club in the last summer transfer window and have spent a further £15 million in the winter.
Yet they have hurtled into mega relegation trouble. ClaretandHugh's Facebook forum members have been offering their views on who's responsible.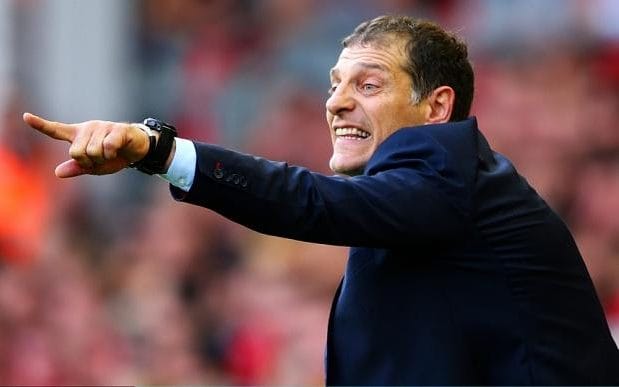 O Both Bilic and the board have to go. Fancy parting with £35m for such poor players ..is there anyone on the board who actually knows anything about football..?
O So who replaces the board
O Isn't Tony Henry head of recruitment that makes the recommendations to the manager and board
O As much as I dislike GandS, there is a lot of stuff that goes on in football, with managers having odd links to agents and lots of other things that might explain head scratching decisions.
O The board have been good for the club but by today's valuations the spend is not of a top 6 club that more a bottom half avoid relegation club.
O £35m is nothing in modern football especially when you're handed a £700m rent free new home!! Anyone who has any idea about football can clearly see we've needed and established right back & a proven goalscorer for at least 4 transfer windows
O Yes the board need to dig deeper this summer if we survive. However I'm not sure I trust Bilic to spend that money. His choice of players is poor to say the least. You can add Snodgrass to that list. So much money wasted on average to very poor players.
O At least give Bilic credit in rejecting Hogan. That would have been £15m badly spent.
O I don't get how the Board keep getting beaten up after allowing 35 mill to be spent on 3 players. Good or bad its not there fault how the team play. No Manager would or should let anyone pick the team but them. Please give the Board some credit, and get behind them. It could make a difference. COYI
O I think we need to recognise what we are and with the type of players we can attract we are a bottom half try and avoid relegation side. The mistake is really creating the hype that we were going to become a top 6 side.
I think the board are just as disappointed about Slavs performance and the way the buys have performed as the rest of us. Shocked I would say.
O They handed Slav £35m thats a fact, at that point they didn't know they would be getting £25m+ for Payet at Xmas. No one can say they haven't backed him, he's just not a good judge of players to bring in, thats clear for all to see. Hugh and others have said he was offered funds for a RB.
OI think I described them as average signings at best back in January. Uninspiring signings or even lazy ones. Our scouting is appalling recently. Fernandes looks decent and should come in to the side, other than that we haven't made a good signing since the summer of 2015!