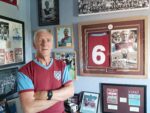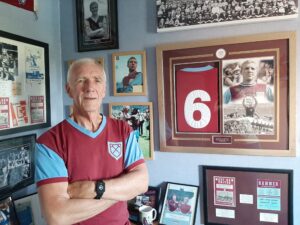 By CandH's top blogger Allen Cummings
Tomas Soucek was nothing short of sensational for West Ham last season. He started every one of our 38 Premier League games  – scoring 10 times in the process – and formed with Declan Rice what many observers regarded as the best midfield partnership in the league.
As fans we loved the big man, understandably so, and voted him our Hammer of the Year at a time when the options for that special club accolade have never been keener.
This season the goals have been far harder to come by for our Czech international. Just one so far in 11 league appearances – and that a simple follow-up from a Michail Antonio penalty saved by the Newcastle United goalkeeper in the opening game of the season.
Soucek's lack of goals has led to suggestions he's looking tired and jaded after his exertions for his country at the summer Euros. But didn't he play with that 'exhausted' look on his face last season?
It's just him – like the way carries himself sometimes, with that lethargic kind of gait. That's the way he is. There have even been suggestions his place in West Ham's starting line-up could be open to question. Whoa! Let's hold it right there.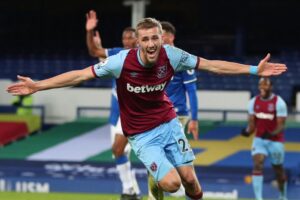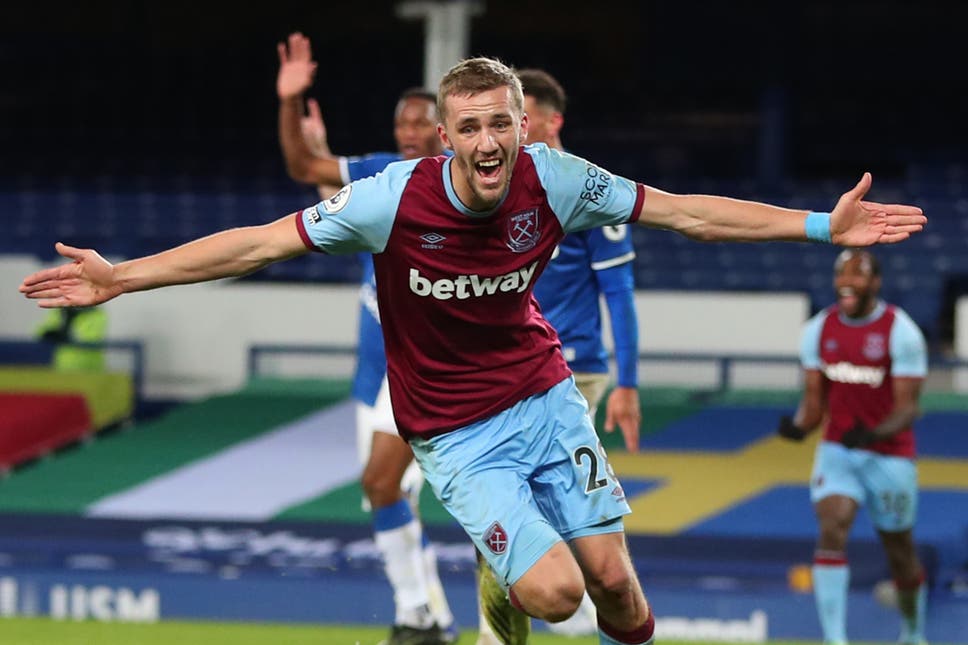 I don't believe there's a chance in hell David Moyes would leave Soucek out of any Premier League game if fit. The manager has rotated his players in European and domestic cup games, but fielding his strongest 11 in the Prem has never been an issue – and Tomas is still first choice to play alongside Declan at the hub of the West Ham team in my opinion. Besides, who would do that job better? There's no-one I can see.
There's also a school of thought Soucek's form has taken a hit because his partner is enjoying such a rich vein himself. I agree Tomas' role within Moyes' system has changed – but does that mean his place in the side is in jeopardy? Not in my book.
It's because Soucek has been willing to adopt a more 'holding' role that we are now seeing even more from the phenomenon that is Declan Rice. One West Ham site apparently described Tomas as looking like a 'fish out of water' at the moment.
I've watched his last performance for us against Liverpool several times now and his contribution, although more understated than the skipper's, was every bit as important in that magnificent victory.
The ground Soucek covered in front of our back four, the times he stepped in to break-up attacks, the occasions he got his head to the ball before an opponent, every one of those areas was vital to the team.
To describe that as a player looking like a fish out of water is to miss the point completely. Being critical of Tomas because the incredible goal-knack he enjoyed last season hasn't yet been repeated this term is to completely miss the point of what his contribution continues to be for the team and the club.
In my book he's still as indispensable as ever to us – only in a different way! Not everyone can be a match winner, but that doesn't make them any less important.
After enjoying a well-deserved break from the Czech Republic's last game, I have no doubt Tomas Soucek will be back in the thick of the action for us against Wolverhampton Wanderers at Molineux on Saturday – and rightly so!