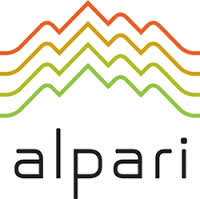 Unlucky West Ham is looking for a new sponsor for the second seven years after partner Alpari (UK) collapsed in the aftermath of the Swiss currency shock.
But in a statement the club said: "The board would like to reassure supporters that Alpari (UK) Limited's situation will have no impact on West Ham United. The club remains in a strong financial position."
The club added: "Our accounts published last month show record revenue and group pretax profit of £10.3m.
Alpari's West Ham ran until the end of next season and the club said it has "received huge interest and is already in advanced discussions with potential new shirt sponsors for next year."
In 2008 West Ham's partner XL, then Britain's third-largest package holiday group, collapsed during the global financial crisis.
Among the investors in the business was West Ham's former Icelandic owner Bjorgolfur Gudmundsson who declared bankruptcy. The club was managed by his creditors before current owners David Gold and  David Sullivan took over in 2010.