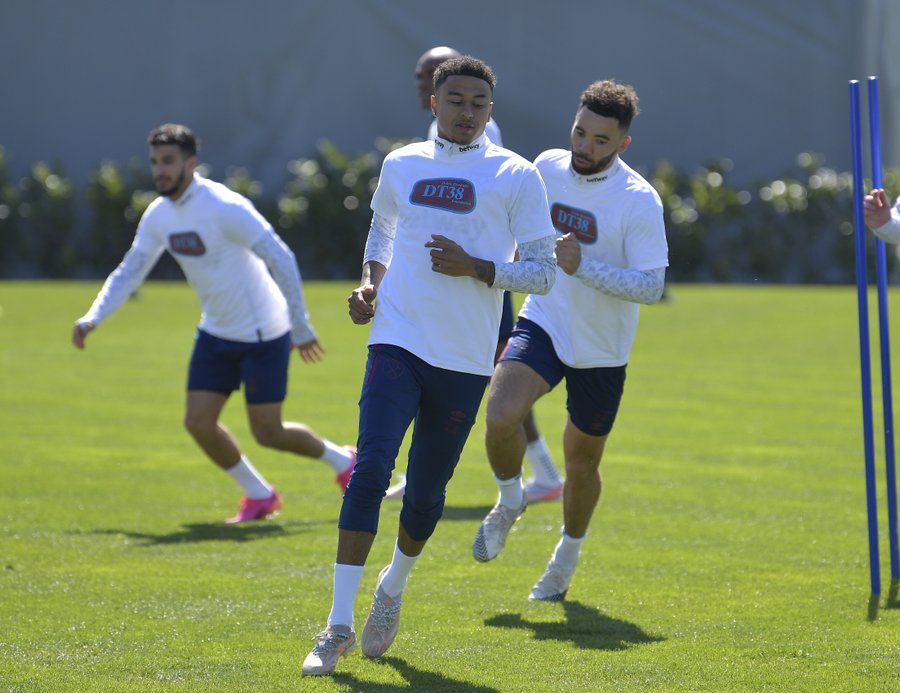 We've become used to – and I put it politely – some pretty crass reporting from Britain's biggest selling tabloid!
But the latest attempt to create a drama out of a crisis – and even that is a lot more courteous than it should be perhaps – is seemingly designed simply to worry Irons fans.
Ahead of the match against Chelsea the Sun reported he was injured despite David Moyes declaring he was simply suffering cramp.
Now comes a report that he maybe struggling to make the Burnley game – a situation immediately  made very doubtful by training pictures from Rush Green released b y the club.
The Sun wrote: ""Lingard underwent intensive treatment on his aching legs throughout last week just to make sure he was available for the clash with Chelsea.
"But the inspirational loan signing from Manchester United is still being hampered by the problem – leaving the Hammers concerned he will not be able to face Burnley on Monday.
You really do have to wonder where this stuff comes from – don't go there! – when pictures from Rush Green show him to be very much in fine fettle.
Given that he has played only a handful of games he's unlikely to be suffering from aching legs anyway.
SIGH