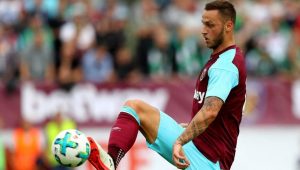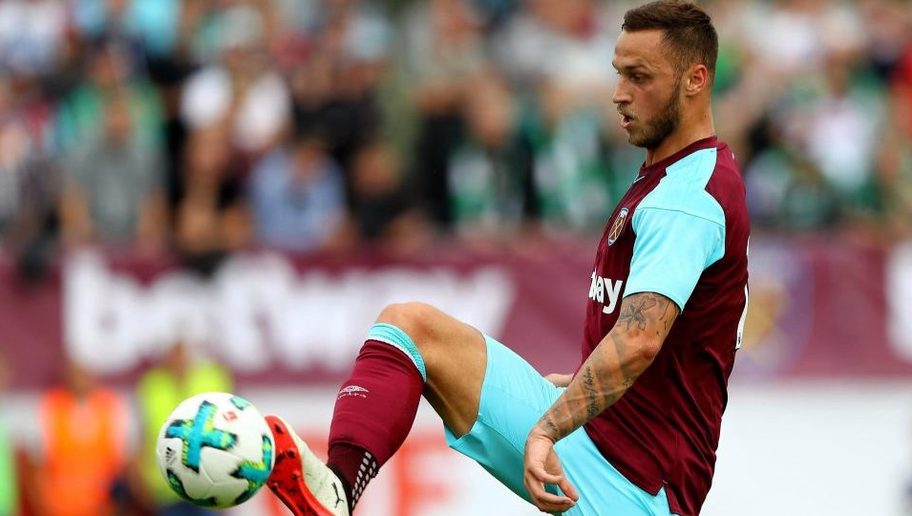 So on to West Brom as one critical game follows another!
A defeat here and we go back to square one with the anxieties and concerns starting all over again.
With the game being at the Hawthorns the conundrum is which formation the manager will play because the usual one-up seriously doesn't do it for me.
It would mean, should he go that way, that we return to a don't concede mentality, and a set-up which is aimed at not losing rather than winning.
Truth is – as we showed on Monday – we are clearly a better team when pressing forward which is the way of all the top teams.
There has been a debate going on as the Marko Arnautovic's involvement (or otherwise) but I believe it's a given that he's included on the left which at times has looked as troublesome a position as right back was last season.
That Andre Ayew was responsible for the assist for our fortunate first goal and grabbed the second from two yards doesn't alter the fact that he started as a substitute and is probably a useful option when coming on rather than starting.
So for me Arnie plays, allowing Hernandez to move into the central role he was obviously bought to fill alongside Andy Carroll who was excellent on his return.
England's World Cup winning manager Si Alf Ramsey once said: " You pick your best 11 players and develop the syystem or formation to suit them." Spot on!
Here for me are West Ham's current eleven best fit players and Slav needs to find the system to suit them for a game which would have things looking pretty healthy after the awful start should we get the win.
Hart (marginally), Zabaleta, Reid, Ogbonna (let the rows begin!), Cresswell; Antonio, Kouyate, Obiang, Arnautovic; Hernandez, Carroll.
Err….so it's 4-4-2 then 🙂
COYI