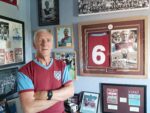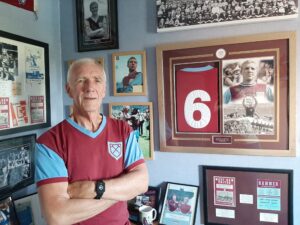 By CandH's top blogger Allen Cummings
Speculation is rife in the current transfer window (nothing new there then) with plenty trying to second guess who might, or might not, be on David Moyes' shopping list.
One name is frequently cropping up, which suggests there might be some meaningful mileage in it. Eberachi Eze, the 22 year old who was in impressive form for Queens Park Rangers over the past season, is said to be high up on the wanted list, and looks to be exactly the kind of player of which Moyes has openly said he's looking.
He fits the agenda – a talented, up and coming young player with Championship experience, hungry for success and willing to work hard to achieve it.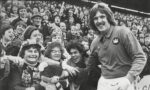 Should it happen, and history is anything to go by, deals between West Ham and QPR have turned out pretty well.  Three in particular stand out – Phil Parkes, Paul Goddard and Trevor Sinclair all becoming huge favourites with the Hammers.
Parkes was the first to arrive in February 1979 for £565,000 – a then  world record for a goalkeeper. It was a huge fee for a huge man – but a player who went on to prove he was worth every penny.
Considered by many to have been West Ham's best ever goalkeeper, Parksie underpinned that exciting side John Lyall built, then evolved, in the 80's. Phil actually dropped down a division to join the Hammers – that's unlikely to happen these days.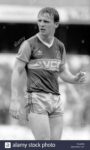 But he had faith in Lyall and John had faith in him. Parkes was a positive man mountain between the posts – keeping no fewer than 22 clean sheets in the 1980-81 season. He played 436 times for the club in a magnificent career, which rightly earned him legendary status with Hammers fans.
Not bad for a former 'chippie' who was supposed to have dodgy knees.
Lyall was back shopping in West London again in August 1980 – this time on his list was a 20 year-old striker called Paul Goddard, who had notched 23 goals in 70 appearances for the R's (Eze's current stats stand at 20 goals in 104 appearances).
Lyall shelled out £800,000, another record for the club, but Goddard proved to be yet another bargain. He quickly formed a formidable partnership with David (Psycho) Cross in the record-breaking team that won promotion to the top flight at the end of the 1980-81 campaign.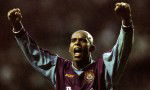 When 'Sarge; finally left for Newcastle in November 1986, it was in another record-breaking transfer deal, the £415,000 being the biggest ever transfer receipt for the Hammers at that time.
Trevor Sinclair is the last of our big three Rangers transfers – having joined West Ham in January 1998 for £2.3m. Trevor's versatility meant he could play as an attacking wing back, as well as right across the front line, scoring goals wherever he played on a regular basis.
The Hammers faithful loved his darting runs and mazy dribbling skills – not to mention his speciality over-head bicycle kicks. Sincs gave great value for money in his five year stay with us, and the icing on the cake was West Ham recovered his original fee – plus a little but more – when he joined Manchester City in 2003 for £2.5m.
Whether or not we do eventually secure the services of Eberechi Eze is a story waiting to unfold – but if history is anything to go by, if it happens he could be following in some pretty impressive footsteps.