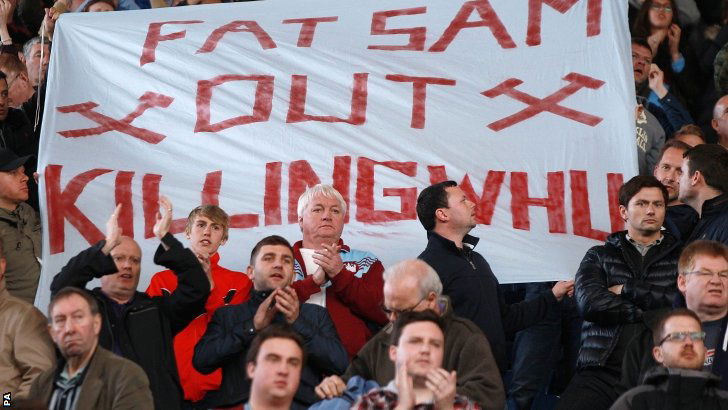 This is the image which could be remembered as the 'hallmark' of West Ham United's season.
The big question is will the view of the few who put it together and paraded it at the Hawthorns yesterday will be reflected in the #WestHamPoll which will be revealed at 9.30am on Monday morning?
Eleven independent websites have come together – for the first time ever – to ask whether the Hammers manager should remain next season.
Check into the site on Monday morning for the result. The voting has been very heavy!