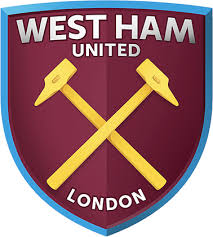 West Ham's hopes of reaching the 'coveted' top ten in English football rely on a highly optimistic set of results from the final day fixtures.
On paper – in normal circumstances – you would expect at least four of them to probably go our way which would see us finish in 11th.
That would be all well and good but despite the additional positional placing money would do nothing to wash away the bitter taste of this horrible season.
But the last day syndrome usually dictates that there are a few shocks on the cards and that will probably be the case tomorrow with various factors entering the equation.
Here are the games which affect us with CandH's perceived outcome:
Hammers v Toffees:
I genuinely do believe we will go out with a win. Obviously, many of us want to rub our former manager's nose in it whilst he will be looking for a result to give his current employers reasons not to give him the bullet. David Moyes, meanwhile wants to make it hard for the Hammers board to remove him and the players team far better and more relaxed with no relegation worries on their minds against United. 2-0 Final points tally 42
Liverpool v Brighton
Hopefully the scousers will take this seriously given they obviously have bigger things on their mind. There is still a top four place to confirm which a point will give them.  I've been impressed with the Seagulls in their first season and believe our old boy Chris Hughton has done a terrific  job down there. I wouldn't put a point beyond them but reckon the Red will edge it 2-1. Final Brighton points tally 40
Burnley v Bournemouth 
The Clarets will need to wipe our memories of that humiliation at Arsenal and I think they will.  Bournemouth and their manager are a decent little mob but I can't forget Boxing Day and reckon we deserve to finish above them because of that disgraceful decision and the Howe and Wilson comments afterwards. 2-1 Bournemouth final points tally 41
Manchester United v Watford:
They may have finished second but they really don't look a great United team with many Reds fans very unhappy with the style they play under Mourinho.  They should cruise this one though with the Hornets having not won since March 3 before struggling to a 2-1 victory over Newcastle in their last PL game. 3-1 Watford final points tally 41
Palace v West Brom
Albion under Darren Moore will want to go out with a blast despite being relegated in order to cheer the fams and give their boss a chance of keeping the job. Palace though have been impressive with the possibility that their man of the season Wilfried Zaha will be appearing for the last time in their colours. 1-1 Palace final points tally 42 
Newcastle v Chelsea
Big game for Chelsea who were far too tippy tappy for my taste against Southampton and missed the boat. They need a big result to give themselves a chance of the Champions League on PL positioning and even that may not be enough. Newcastle boss Rafa Benitez won't settle for anything less than maximum effort in what could be his last game if the Hammers seriously move in on him but when players have little to play for who knows what's going on inside their heads apart from sun loungers and San Miguels 🙂 0-2 Newcastle final points tally 41
Hammers final position 11th