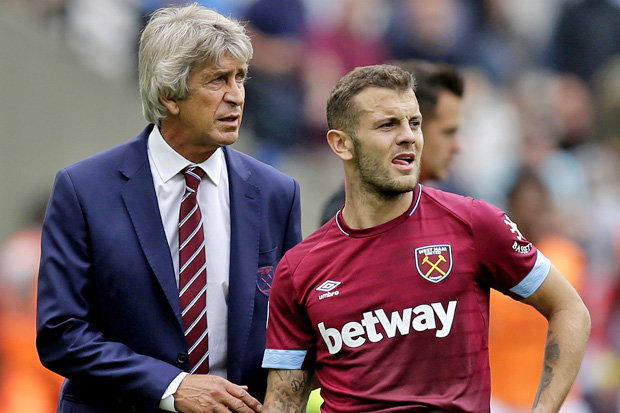 Jack Wilshere has started pre-season with something of a flourish in games against Altach and Manchester City.
After nearly a season out he started to show glimpses of his real form towards the end of the last campaign and spent much of the summer training hard at Rush Green.
He has made it clear he is determined to overcome the injuries that have blighted his career and although it's far too early to make any judgements on that he certainly looks in decent nick as the new season starts to dawn.
He was once again showing well against City in the 4-1 defeat and is convinced that the pre-season is a perfect preparation for what lies ahead from August 10 when we meet the Premier League champions in our opener at the London Stadium.
With Manuel Pellegrini holding the highest possible opinion of him, it seems certain that he will be involved probably alongside Pablo Fornals, Felipe Anderson and Manu Lanzini.
And discussing the preparation in China for that he told :"You might have to make a run over 50 or 60 yards, then ten seconds later you have to track back the same distance and it's really hard. It's not the heat so much as the humidity.
"It may have been hard, but we will feel the benefits when we go back to England. We've got four or five games to go before the start of the season and we'll definitely feel the benefits when we go back and we're in training."
Reflecting on Wednesday's 4-1 loss he added: "It was difficult. They don't come much tougher in the second game of preseason, playing against probably the best team in the world in 30-degree heat.
"It was a good test for us. I thought we did well in the first half, but we got a little bit tired in the second half and conceded a couple of goals and lost the game.
"It's another game and another step closer to where we want to be in preseason."
Wilshere and West Ham take on Newcastle United in the third/fourth-place play-off in Shanghai on Saturday night in Shanghai where the weather cooler and less humid.
Saturday's match will be broadcast live in the UK by Sky Sports, with kick-off at 11am BST.