Jack Wilshere is settling into West Ham life made easier by the similarities between his new boss Manuel Pellegrini and his Arsenal chief of many years, Arsene Wenger.
He said: "They are both calm and first and foremost they are good people.
"In the morning they see how we are and how we're feeling then, when we're on the training pitch, it's down to us to work.
"[Manuel] is really hands-on on the pitch. He's trying to change things as obviously we're still getting used to him and he's getting used to us.
"The training has been quite intense, but it's what we need and what I need, especially, after a long time off. I've only been back for ten days, so I'm feeling fitter and fitter each day."
He told  www.whufc.com "The manager told me the formation he wants to play and the position he wants me to play and that's one reason why I wanted to be part of it [here at West Ham], because I want to be an important player.
"He made it clear that he sees me as an important player and it's down to me to perform in training and perform week-in, week-out to stay in the team.
"It all depends on formation, and I don't want to give our formation away! It'll be either deeper or as a number ten. I've said before that I like playing deeper but, if we change formation, there will be one or two deeper and one or two going forward, and I don't mind sitting deeper or going forward.
"I'm excited for the start of the season to see what we can achieve this year."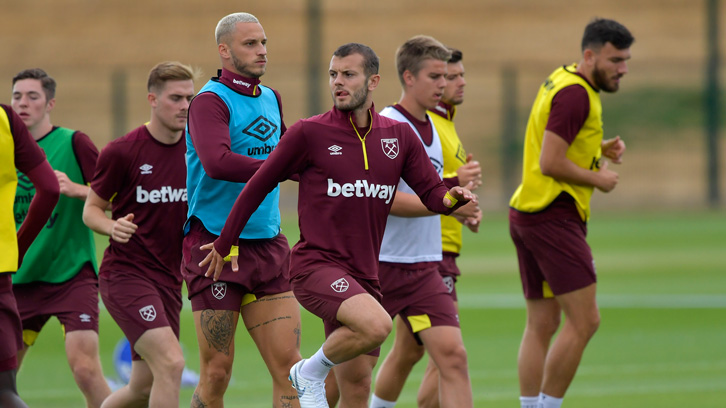 "I'm excited with the manager. As soon as I spoke to the manager, before I signed, it was clear I wanted to be part of this.
"He's the sort of manager who wants to play football and play out from midfield, press high and win the ball and you saw with his Man City team what he could do.
"I'm not saying we're going to win the league but if we can aim to play football, press and win the ball back high up the pitch then we'll be all right this year."