By Gonzo
Newcastle striker Cullum Wilson has admitted to being bewildered by West Ham's decision to switch ends just before kick-off against Newcastle on Saturday.
Newcastle usually attack the Gallowgate End in the second half of matches, but the Irons attempted to switch their usual routine at the weekend. This may go some way to explaining why The Hammers were so poorly prepared at the beginning of a game, which saw the ball his the back of Lucas Fabianski's net twice within a minute.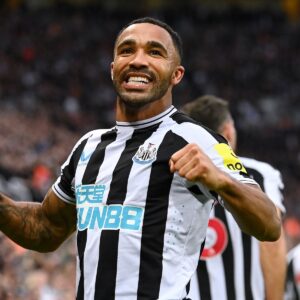 With just two minutes of the game commencing, Newcastle had a goal ruled out and then Wilson himself opened the scoring anyway, so the 'switch ends ploy' certainly didn't work.
Wilson told the BBC's Footballer's Football Podcast that Leicester tried the same tactic recently and he does not understand why opponents do it.
He said: "These teams come up here, we're at kick off time now all set and ready. And the referee goes: 'change ends'.
"I'm like, what are these guys on, trying to play mind games with us. But for us it was one of them, we were just like: 'did you not watch what Leicester did?'
"They tried to change ends, but next minute it's 2-0, game over. We started like a house on fire because we're shooting into the Gallowgate End which is the end we prefer to shoot in so I just thought it was bizarre they tried to switch us around.
"The more the merrier, if teams want to continue to do that and try and play mind games! It was probably Michail's stupid idea!"