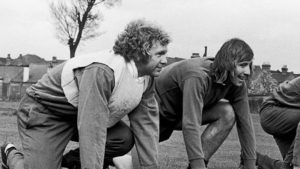 Billy Bonds is a very modest man I am always told when I speak to anyone who knows him, he really hates a fuss being made so in someways today will be difficult for him.
I watched Billy play towards the end of his career in the eighties, it is incredible to think he was still playing first team football in 1988 when I was 20 years old.
Despite turning forty in 1986 Bonzo went on to play until was 42 making 48 apperances in his last two seasons.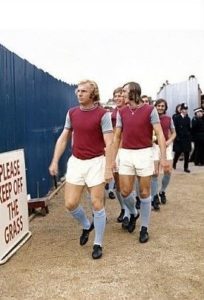 On my fortieth birthday I was given a framed signed photo of Billy Bonds lifting the FA cup which remains a prized possession to this day.
I am glad we are all honouring Billy while he is alive in a way we never really got to do for Bobby Moore in his life time.
Let's hope the ceremony just before kick off is well attended by 60,000 strong crowd and the players go on to win the game for Billy.
COYI