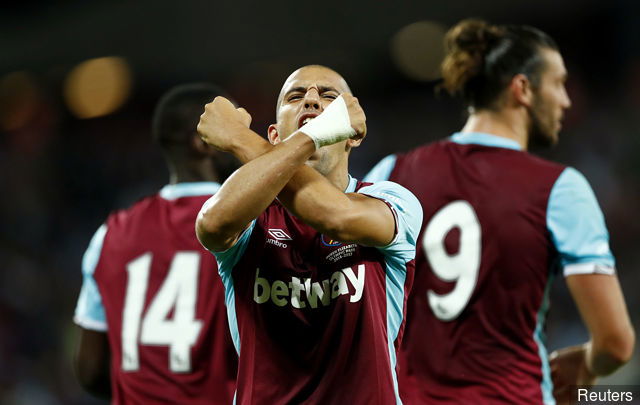 Sofiane Feghoui has called for the players to remain "humble" during the present run of success.
The Algerian winger has been showing far better form and scored his first goal against Palace in the 3-0 home win and is delighted with the way things are going.
He warned: "The whole week at a club after a win is always very positive. We need to be humble as players though, and recognise there are always areas to work on.
"We are capable of working and moving even further and we know if we give our all and show our quality, that's what we can do."
He also admitted: "It's always hard when you're not starting games, and to begin with it was tough when I was struggling to be given a chance.
"When you get that though, you need to take it, so I've been working hard in training and I feel when I have started the last few I have done that. I am hoping to continue to start matches and help the team now going forward."
"I haven't been here long, so no; I think it will still take some time to show my absolute best. I know that there is more for me to show to both my teammates and the supporters."