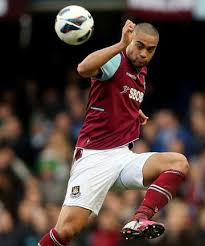 Winston Reid and the boys are ready NK Domzale in the UEFA Europa League third qualifying round this week.Reid played 85 minutes of the game yesterday and said: "It was a really good performance. We knew we needed and we wanted to win a game, so it was nice to get one under our belts.
"It was a competitive match and a match we needed going into Europe this week. Conditions were really hot, so it was a good test for everyone.
"We made good use of the ball and when we didn't have it we tried to save our energy and wait for the moments when we could press the opposition.
"We feel like we're getting better with every game. It's still pre-season, but it's getting closer and closer to the important matches. Next week we have the European game, then we've got the first games at the new Stadium."It's good – the guys have been through most of the hard work now, so we're fine tuning and getting ourselves ready.
"It's been a good week in Austria. For me personally, I wasn't able to be a part of the first two games, but I got back into the swing of things on Saturday and played 85 minutes. It was good to get back into the groove of it and everyone has benefited from the trip."