Chris Wood – linked with the Hammers earlier in the transfer window – is set to join Newcastle from Burnley for a fee of around £25m in this transfer window.
A new report from Sky Sports journalist Keith Downie claims  the club have triggered Wood's release clause and are set to bring him into the club after spending the entire month searching for a new striker.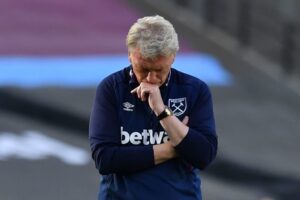 And this just goes to show how remarkably difficult it is to sign a new centre-forward this month.
Wood is 30 and has been with Burnley since 2017. He has scored three goals in 17 Premier League games this season but is now moving in one of the biggest deals of the transfer window so far.
Wood was  linked with a potential move to West Ham but the Hammers clearly decided against a swoop because of just how poor his goalscoring numbers are, and his age.
We know that the Hammers want a new striker desperately to provide support to Mikey Antonio. David Moyes wants a deal done before the end of the window but, as one top-level insider put it, "there just isn't anyone out there".
Wood moving for a huge fee to Newcastle just goes to prove it.