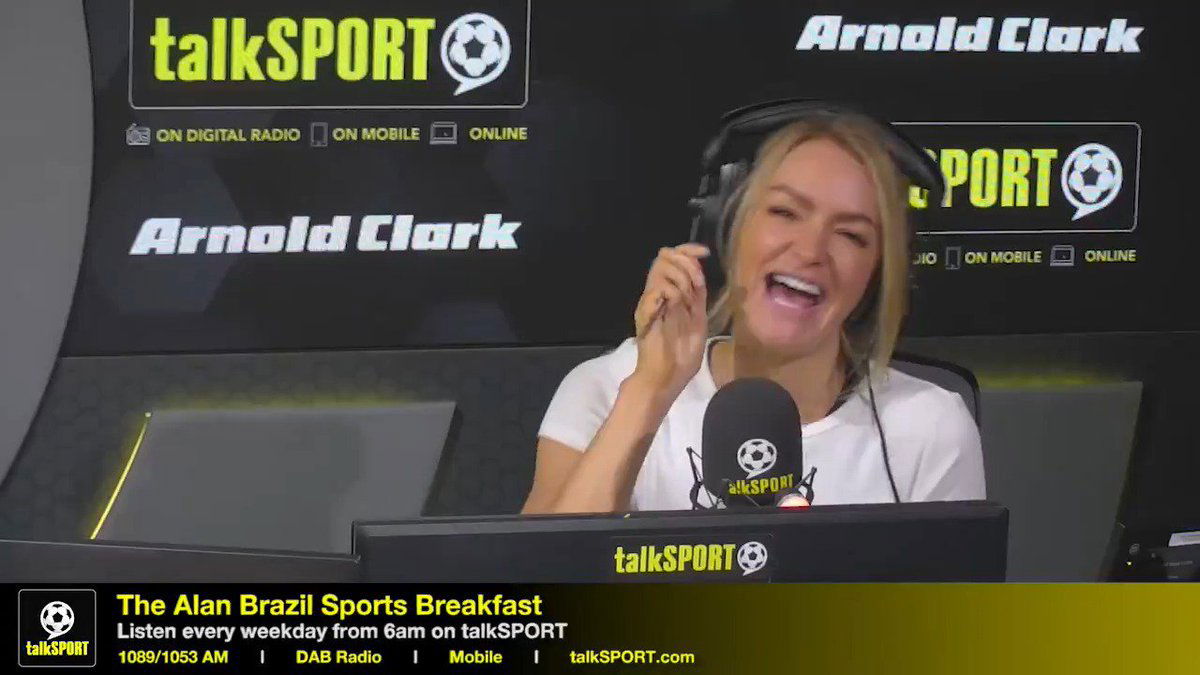 Talksport presenter Laura Woods says she gets the Hammers fans irony that West Ham are massive is supposed to be funny.
Earlier this week Simon Jordan criticised West Ham fans for referring to ourselves as 'absolutely massive' but was put right by Laura Woods.
"You open yourself up to ridicule by putting these sort of statements out," Jordan told talkSPORT.
"It's a mission statement as well as a glowing endorsement of what they're currently achieving.
"It's like money talks and wealth whispers, isn't it? You're being judged by overachieving, rather than setting yourself a standard and then underachieving against it.
"West Ham have a massive fanbase. They have a massive stadium. They're increasing the size of their stadium. Their achievements are massive at this moment in time, in comparison with West Ham's achievements of recent times.
"But that doesn't make them massive, by comparison to clubs who are really, genuinely, bona fide massive. That's Man City and their achievements. Liverpool and their achievements and history. Chelsea in their recent history.
"What we're saying, really, by looking at this, is are you getting a bit ahead of yourselves?"
Woods pointed out to Jordan that the internet memes and stadium song about West Ham being massive started as a joke on a Twitter video clips account and was supposed to be self-deprecating as Hammers fans poked fun at themselves.
In response Jordan who always has to have the last word responded on Twitter.
"I didn't research this like Laura did, because quite frankly I don't have as much free time on my hands.
There is another fundamental reason … a complete lack of interest 😂.
But by all means listen to the whole clip not just the transcribe 🤡🤡"