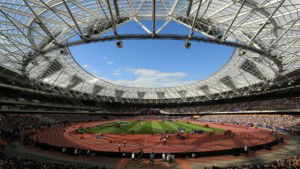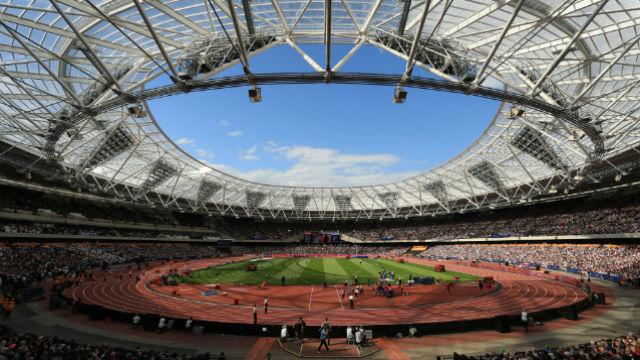 The UK will bid to host nearly 50 major events in 19 sports over the next eight years, including the return of the IAAF World Athletics to Stratford.
According to elite funding agency UK Sport, the events would attract over seven million paying fans and have an economic impact of more than £440million to host cities and regions.
UK Sport has not officially confirmed the events it is targeting but the BBC has revealed a 'hosting targets' list that includes the World Athletics Championships in 2027 or 2029 which would be hosted at the London Stadium.
Last month UK Athletics chief executive Niels de Vos told the Sport Industry Breakfast event he intends to take advantage of a clause in West Ham's concessionaire agreement allowing the hosting of a major event every five years by probably bidding for the European Athletics Championships in 2022.
Previously West Ham Vice President Karren Brady has said "When we signed the contract in 2013 we were aware that the IAAF (World Championships) was going to happen this summer, I have to say what a fantastic event it was and I'm sure London and the whole country were very proud to be part of it and that's part of the (Olympic) legacy.
"It's a once in a lifetime situation and it's the only time that our games won't take precedence."
The West Ham concessionaire agreement gives the Hammers a cast iron legally binding 'Overriding Priority Principle' with their agreement with stadium owners E20 for all competitive matches within a football season.
The contract clearly says West Ham take precedence over any activity, event or use of the stadium from the end of July. West Ham has the ability to object to any scheduled event they believe is detrimental to the club or the playing surface.  The Stadium owners would need to compensate the Hammers all liabilities, damages, expenses, losses and legal costs for a breach of the overriding priority principle clause.
What this means is the stadium owners are effectively unable to stage a major sporting event which would clash with the start of the football season without West Ham's full agreement and backing so the Hammers have the equivalent rights of Veto.