A new online questionnaire asks football supporters whether they would contribute to funding the installation of safe standing at their stadium through crowd funding.
Talks aimed at introducing safe standing to an English Football League ground are at an advanced stage – and crowd funding could make it happen claim organisers.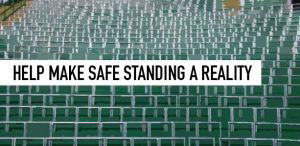 Safe standing campaigners and the FSF are in discussions with an EFL club, which currently has an all-seater stadium, about the possibility of introducing safe standing to their ground.
This would mean they would be the first club with an all-seated venue in the post-Taylor era to convert parts of their ground to standing accommodation.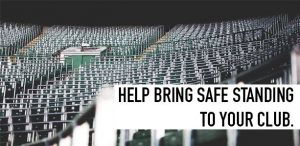 The FSF and Jon Darch, from the Safe Standing Roadshow, are now looking for football supporters to fill in a survey to gauge opinion on the viability of crowdfunding for the idea.
Jon said: "After the resounding success of safe standing at Celtic, the next big boost for the campaign would be the introduction of standing at an all-seater ground south of the border. It would mark a major milestone on the journey towards enabling all clubs with all-seater grounds to do likewise, if they so wish."
You can fill in the survey online HERE