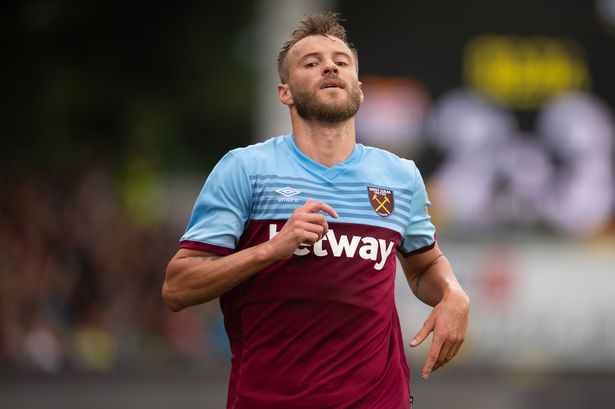 Andriy Yarmolenko returned to the depths after reaching the highest highs for his country this weekend.
And he's a very unhappy man given the level of performance displayed by the Hammers which, as has been mentioned many times, was pretty disgraceful.
When there are no excuses left honesty emerges and it is at least encouraging that the Ukranian hasn't reached for any handy reason to evade the truth.
Instead he has made it clear that something has to change in a big way if the Irons are to get back to the form which they displayed over the first six or seven games.
Four games without a win is to close to comfort of last season's start and there can be nothing but a thorough examination of where the team is and where things are going wrong over the next few days ahead of the weekend clash against Sheffield United.
Discussing the game at https://www.whufc.com/news/articles/2019/october/22-october/andriy-yarmolenko-we-must-fight-every-ball he said: "We must sit and think about our game.
Everyone must think about his game because this is the English Premier League and we must change our mentality and fight for every ball because on Saturday, we played so, so badly.
"I think we must dig deeper because we weren't aggressive and we really played badly.
"We must analyse this game and next week we play at home and we must show our fans we want to fight for the result for this Club.
"This is footbal. Four days ago, you are celebrating and you think you are the best in the world but then after four days, you lost a game like and you must sit and think about your game and it's my opinion that we must work more and fight for every ball."
"I am always ready to play but it's the manager who decides who will play, of course," he confirmed "I will try to show him next week I'm ready and, of course, if I play I'll give 100 per cent for a good result."