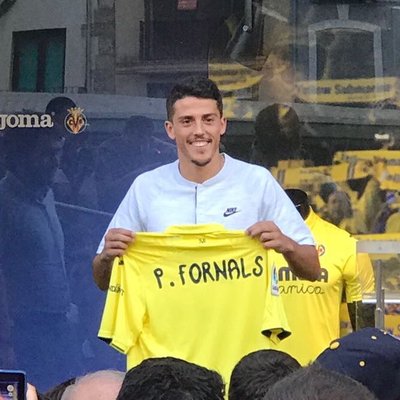 The hype surrounding the arrival of Pablo Fornals has surprised me though I have few doubts we have inherited a very talented young midfielder.
That judgement however, is based to some extent on a video clip in which he demonstrates some extraordinary dead ball line skills as he turns a left back inside out and backwards.
If truth be told I knew nothing about the player until two or three days ago when he appeared in the media as a possible signing and we learned later he had been Manuel Pellegrini's major target for several weeks.
Frankly, like most others I was waiting for a top defensive midfielder to arrive because as mentioned on several occasions recently we currently have nearly a team of attacking midfield operators and just two who are capable of sitting in front of a defence which conceded so many goals last season.
Anderson, Lanzini, Fornals, Yarmolenko, Wilshere, Snodgrass, Diangana, Antonio, Obiang (at the moment anyway)  and Holland ( a first team squad member) are the names in the frame offensively.
Rice and Sanchez, at opposite ends of the age scale, are the two who can protect the back four as the rallying cry from inside the club is all about a "return to the West Ham Way."
I've lived long enough to remember it and the days when Ron Greenwood claimed the fans came because they knew they would be entertained and not necessarily get results. Put another way the West Ham Way boils down to "you score four and we'll score five."
As mentioned at various times over the last three or four days it's difficult to see what happens if Dec gets injured although one can only assume Mark Noble would be seen as the answer. Personally I think that would be like using a sticking plaster on a gaping wound.
With a bit of dough left in the pot, and with hopefully more to come from sales, maybe a DM will appear although getting a good one when Declan is clearly destined to play whenever fit will be difficult. Alongside that is the need for a decent striker.
We have to trust the manager's philosophy that we will dominate the ball thus making it difficult for other teams to gain possession and advance too often on our goal. Frankly it will HAVE to be that way as I see it.
Yes I trust the boss but I would still love to see another defensive midfielder just in case of a disaster as from the little we've seen I really cannot believe Sanchez is the answer or that the admirable Nobes is the answer in there.
COYI