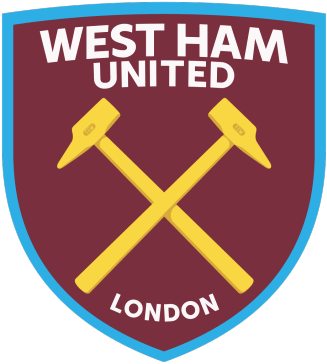 Tom Atherton is the latest fan to join us at ClaretandHugh with his view of all things Hammers. He looks back over the most discussed subject in recent Hammers history – the OS move, where we may be headed and how the board have handled the revolution in Irons history.
When I first heard about the move away from our iconic Upton Park home I'll admit, I was nervous. Our Premier League position was in doubt and the club were still clawing it's way back from close to a £100 million debt courtesy of  Eggert Magnusson and his Icelandic consortium.
As time passed, however, I found myself weighing the potential negatives of our move and, well, there weren't any. Sure we're about to be uprooted and moved three miles down the road and we'll miss the glorious games under the lights at Upton Park, 'the Chicken Run' and the amazing atmosphere. But in hindsight what we're getting in return is something four years ago we thought was truly unimaginable.
If we're to look at this from a footballing perspective, our move to the Olympic Stadium will make us one of the most attractive hotspots for top players to play at from around the world. Furthermore we already know that going into this summer we find ourselves amidst one of the most key transfer windows in the club's history, dictating if we're up for the challenge or if we're okay with being second best.
Who would have thought however that last summer it would have been Dimitri Payet, someone with more assists and chances created than Europe's elite, a gifted French superstar that had somehow flown under the radar of every top European club would have turned out to be the catalyst for these bigger names to either say yes, or no to West Ham United.
My next point concerns the new club crest. We've seen the famous irons and castle don the front of our shirts since the early fifties until it was modernized into what we use today. As I'm sure everyone involved with the club knows how our new crest will look with one new striking feature, 'London'.
Yes, it doesn't take a genius to work out where we're in fact located and have been since the clubs inaugural season, but in fact what this does do is give the club a brand not just in Europe but on a global scale, we'll be recognised as a 'London' club.
Remember the point I made about being the face of London? Well this is it. I think what the board at West Ham have done here has been very quietly quite genius, whilst on a commercial-scale it makes complete sense to drive the club's brand.
But all I've heard since we acquired the Olympic Stadium from other fans around the league is: 'They'll be down next season anyway'. Well unfortunately for them we're instead flying high in the top half of the table and loving the style of football we're playing week in, week out.
In addition every game so far at Upton Park this season has sold out in record time and the demand for tickets not only at home but away as well is booming. We took over 7,200 fans on a Sunday afternoon to Ewood Park for a televised 5th round FA Cup tie. It's going to get even better than that.
On top of that we've also already sold over 40,000 season tickets for the Olympic Stadium with the demand for capacity to be increased to 60,000. The fans know how great this historic club could actually become by 2020 and beyond.
In conclusion, at first I was sceptical about the move. The owners came in with an idea, a long term plan and a lasting legacy. It took a while for all of us to buy into that theory but six years on you have to admire the work that both David Gold and David Sullivan have done for this club.
It's been absolutely sensational and they deserve all the plaudits and respect they're getting, they love the club for what it is and always have its best interests at heart. We couldn't be in better hands.
For me, Dave Sullivan summed up last weekend and our future with one simple tweet 'Without sounding totally delusional I really think we are on the verge of something very special' and do you know what? I think he's right.
Follow on Twitter @Athers32