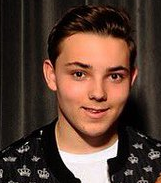 Jack Sullivan has confirmed ClaretandHugh's story earlier in the week that the chance of the Irons signing Wayne Rooney are worth odds of about 100/1.
We quoted a key source as telling us when the story broke: "You look at everything and everybody who you feel can do a job but I would price a Rooney move to West Ham move at about 100/1."
Sky Sports News correspondent Kaveh Solkehol reported on his personal Twitter account on Tuesday that the Hammers are "interested" in signing Rooney and the word he has had from club sources is "never say never".
However Sullivan jnr responded to the reports by saying that pursuing the England and United record goalscorer was basically a non-starter for the Hammers.
And he confirmed almost to the word out story when tweeting: "The chances of us getting Rooney is 100/1, contrary to reports. Sky clearly had a poor day for news."