By Hughie Southon
Divin Mubama believes manager David Moyes is keeping him heading in the right direction as he bids to make an impact on the Hammers first team.
The young striker appeared in the second half as a sub against Derby County in the FA Cup fourth round tie and the academy prospect is now ready to use that as a spirngboard for his further development.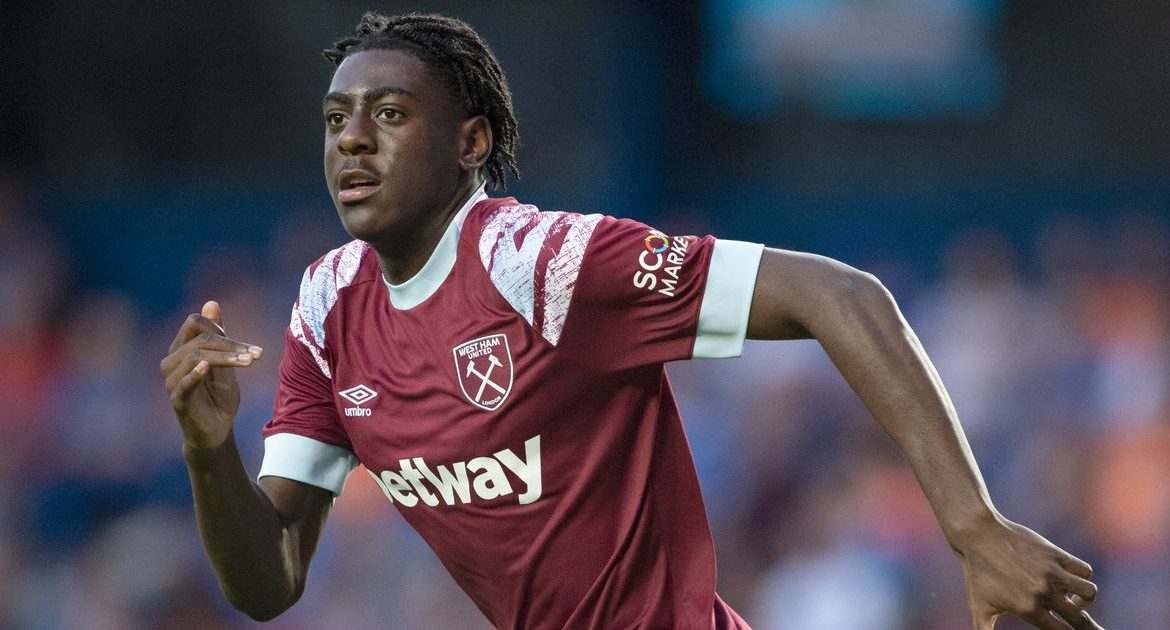 Moyes has received criticism for allowing a number of youngsters to leave the club over recent weeks but appears to have a very high opinion of Mubama's prospects.
And the front man has explained he is excited to be rubbing shoulders with top international footballers right now, he is still staying focused on his development into potentially a top striker.
Moyes has hinted that the forward could well be making more first team appearances as he continues to make the step up from the development sides in the Academy – although Mubama insists he is still more than happy to keep working with the U18s.
He said: "The gaffer has seen a lot of kids come through and go all the way to the top. I trust the gaffer and obviously, there's 100 per cent stuff that I need to work on."