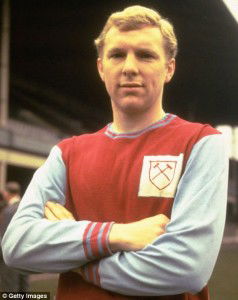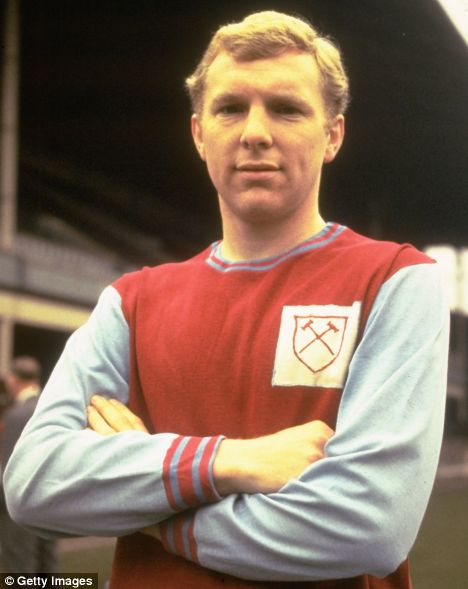 Bobby Moore's name remains as familiar to football fans up and down the land as Harry Kane, Ronaldo, Messi and all the rest!
And that quite simply is extraordinary 26 years after his passing!
Beyond football he is remembered by those with perhaps little interest in the game  as quite simply a great man who 52 years ago led England to the greatest triumph in their sporting history whilst remaining one of the most humble souls in the world.
Now every true fan of West Ham has the opportunity to ensure that our Bob becomes the greatest sports legend in the history of the BBC's Sports Personality of all time by voting here: 
Bob never had a bad word to say about  anybody and on one famous occasion as we spoke he came out with a line which forever remains in my memory as being typical of his entirely self depreciating approach to life.
I recall asking him what it really felt like to be an England captain.
His extraordinary reply was that: "Well, what does a captain do – he walks out with the ball that's all because when you reach England level there should be 11 captains out there."
Nobody deserves the award more – let's all play our part in making it happen
The BBC is celebrating 65 years of Sports Personality in 2018.
Every past winner of the BBC's Sports Personality of the Year has gone down in history including West Ham and England legend Bobby Moore. Every year, from 1954 through to 2018, the BBC has crowned the nation's favourite sporting hero.
Bobby won the BBC Sports Personality of the Year in 1966 – the year of our greatest sporting triumph and completed an international career by being capped  108 caps for his country.
Last week journalists Matt Lorenzo and Piers Morgan said Bobby Moore should be awarded a posthumous knighthood but as reported on Claret and Hugh this is likely to fall on deaf ears with the government as previous petitions were rejected in 2016 and 2018.  He may never get the knighthood he richly deserved while he was alive but maybe we can play our part in ensuring he becomes the BBC sports  Personality of All Time this year.
Vote for Bobby at https://www.radiotimes.com/news/tv/2018-11-05/sports-personality-of-the-year-greatest-winner/