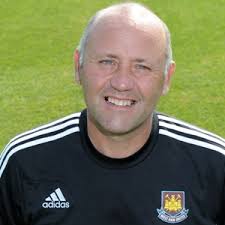 Fair play to www.foreverwestham.com who have come up with some very well needed comments on the lack of youngsters who came through to first team level under Sam Allardyce.
The site quotes Under-18 coach Mark Phillips  as saying it was "hard work" to get the former manager  (still sounds good) to notice exciting prospects.
And it adds: 'Despite co-chairmen David Gol d and David Sullivan announcing in January they wanted to see Academy talent given a chance in the first team, only 18-year-old Reece Burke was given any real game time during the second half of the season.
Given the somewhat insipid end to the season, there seemed to be growing frustration amongst fans and senior figures at the club towards Allardyce's refusal to blood players such Elliott Lee and Reece Oxford.
Phillips said: "It's been hard work at times under Sam, getting the players in front of him.
"But it just shows the ones he has played, such as Reece Burke, have stepped up to the mark, and we've got a few more in the wings.
"I'd like to think we're always giving 100 per cent. But it is an interesting time to see who will come in and what they're philosophy on the game is, and see if it sits with ours."