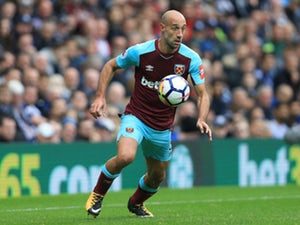 Some things  are almost too wicked to consider and the departures of Zaba and a kid of 19 called Ngakia come as close as it will ever get!
Talk about a tale of two right backs!
The ultimate professional – with one of the most distinguished records of any modern footballer – decides not to extend his contract because of an injury which won't allow him to help the West Ham cause.
He then gives an interview in which he makes his love of the club so clear – explaining he will remember his time with us forever.
This from a man who was probably our best ever free signing and who has been devoted to serving us as best and brilliantly as he is able in the twilight of his career.
Ngakia? Don't need to repeat the details. 
Comparing those two situations in an interrupted  season when thousands have died and most of us have suffered in the biggest possible way is sickening.
Irony can be amusing. In this case it demonstrates the evil and greed of modern football as opposed to old skool professionalism and dedication.
Zaba thank you from the bottom of our hearts – Ngakia – NOTHING!