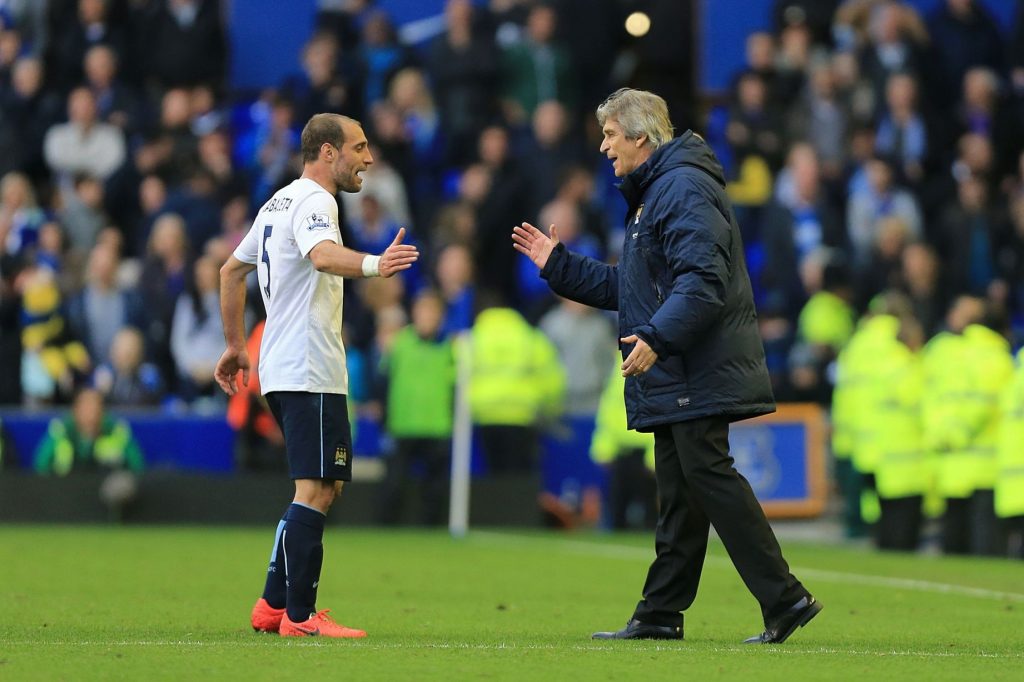 Pablo Zabaleta is oozing confidence for the season after being reunited with his former boss of Manchester City days Manuel Pellegrini.
The right back spent three years with the new Hammers boss at the club and knows precisely how he works so he thoughts on the first week under a man for who he has great respect are particularly interesting.
And after a week's training and yesterday's match against Winterthur he declared: ""He's a great manager and a great person as well.  spent three years with him at Manchester City and he was very successful.
He told www.whufc.com "Obviously, it always takes a bit of time for the players to understand the way he wants to play, but after two or three weeks, when the physical work stops and we start to work on tactics, I know that we will improve as a team.
"I'm very optimistic about the team and the squad. I see everyone Is very focused, which is great."
Of yesterday's game he said: "We wanted to win the game, but sometimes it's really hard because physically it's a bit tough at this point.
"It was good to show the manager that everyone wants to keep their place in this squad, and for Manuel to have this first impression of the lads.
"We will keep working. We are in a great place and we need to appreciate that. We must keep working and this is the only way to improve."
He added; "It was a hard week, which was good. We expected a hard week in terms of building our fitness levels, and working on this in three sessions a day at certain points.
"It looks really good. We're working really hard and looking forward to improving every day."
The duo helped the Citizens to the Premier League title and the League Cup during their time together at the Etihad Stadium, and Zabaleta is looking forward to seeing how Pellegrini shapes West Ham.