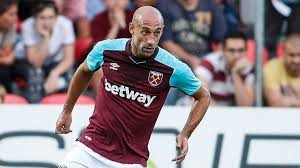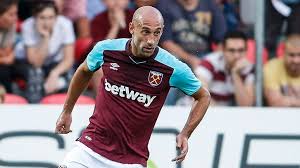 Honest Pablo Zabaleta has admitted the Hammers have a big problem – giving the ball away too cheaply.
And he has declared that they must introduce more consistency into their game – which is certainly not an issue in his own displays.
Discussing the issues surrounding the recent poor performances the right back came closer than anyone at the club so far in nailing the problems.
He said: "It's seems like for a few moments we can play good [football], but for some moments in the game we just gave the ball away so cheaply.
"We need to be more consistent, we need to be a good team from the first minute to the end. With the ball, without the ball, sometimes we were so sloppy in the game and that is no good.
"We lost Marko [Arnautovich] with a high fever, he was sick and ill, [Pedro] Obiang out too. It seems like every time we have a problem with some players we cannot keep everyone fit for a long period, everyone being consistent.
"That is probably the only problem I can see at this moment."