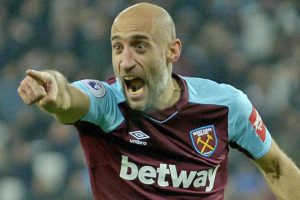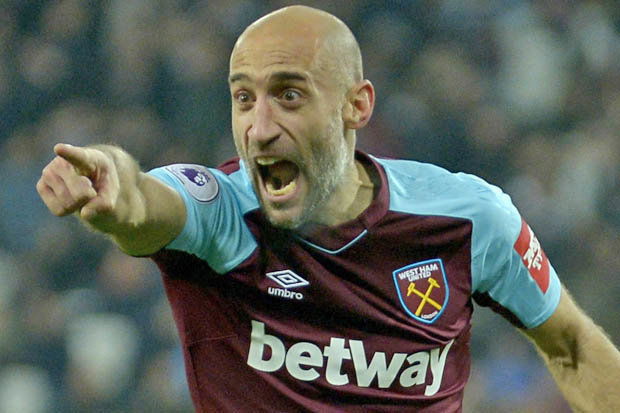 Gauging the temperature and problems inside West Ham are usually best measured by listening to the words of Pablo Zabaleta.
For he and Mark Noble are the two players who have been there and done it over and over when it comes to identifying and dealing with issues affecting players.
Of the two, Zaba's comments are generally the more incisive as he points the finger straight at the problems the Hammers may be having at any point in time.
He has become a huge favourite on and off the pitch just as he was at Man City and is a close confidante of the manager.
This is so anything he has to say may well reflect the boss' thoughts more accurately than the manager himself can be expected to reveal.
And in his latest assessment Zaba made it clear he wasn't happy with the condition of things in the Hammers dressing room and has named Marko Arnautovic's transer saga as being a problem.
He said: "Honestly, I think so many situations off the field have been creating a little bit of a bad atmosphere.
"I understand January is a difficult month for clubs, because you can have big interest in your best players.
"I'm not saying it's all about Arnautovic. It's not only his situation. There have been many players' names around the media.
"But Arnie was out of the squad for two games and he's been the main player for us."
He added: "If we want to become the team we were in December, then we need to bring everyone together and stick together. And play hard for each other. "