West Ham could be higher in the Premier League table, according to Pablo Zabaleta!
The Hammers are currently 15th after taking seven points from their opening eight games.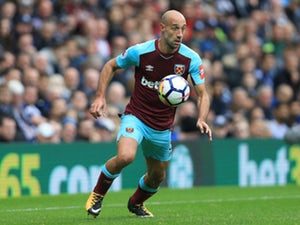 Zabaleta, though, believes that that position belies the club's performances, and insists that the Irons are merely paying the price for a slow start.
Talking on the club's official website, he said: "Well, I think the worst thing at the start of the season was four defeats in a row, because that was probably too much.
"You never expect to lose the first four games.
"Then, of course, in this league it's like this. Every single game is difficult and you can have those defeats because you play against strong teams every week.
"We've got seven points and I would like the team to have at least ten or eleven points by now, because we could have got more from the Bournemouth, Wolves and Brighton games.
"At the end of the day, those dropped points make the difference in the table as, if we had three or four more, we'd be a few places higher, six or seven points from the relegation zone and just three or four points from the European positions.
"OK, let's say the situation is not a crisis but also it's not perfect. The most-important thing we can learn from those games is to understand that to become a better team we need to improve our consistency."