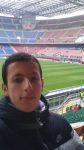 Hammers fan and CandH's blogger and PlayerWatch reporter – Italian born Daniel Dannielli Leach – gives an appraisal of the latest name to be thrown into the Hammers strikers list of name – Duvan Zabata – having seen his performances in Serie A over recent seasons.
Serie A striker Duvan Zapata is the latest player to be linked with a move to West Ham according to  media reports this morning…and it's not the first time the Hammers have allegedly been interested previously.
Way back in 2013 West Ham were reported to have tried to bring him to England from Estudiantes in his native Colombia. Work permit issues mean't he didn't sign and shortly after he joined  Napoli.
Even this January he was linked to us with a £35 million pound bid with so much surrounding the Arnautovic uncertainty. Now at 28 years old he's a player who has reached his potential relatively late.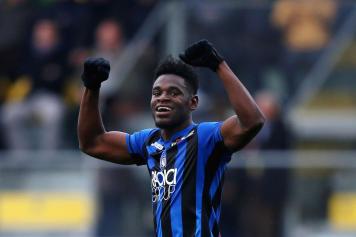 In the 2018/19 season he has been on loan to Atalanta from Sampdoria where he scored 23 goals in 32 appearances which was only beaten by veteran Quagliarella with 26 goals.
At Napoli his chances were limited, mainly in the Europa League but still performed despite strong competition.
Future loan spells at Udinese and then a year at Sampdoria saw him do well with 29 goals in 76 Serie A appearances over 3 seasons.
But only last year did he become prolific as he excelled in a young but talented Atalanta team who guided under Gasperini qualified for the Champions League by finishing 3rd.
He had a great tear on loan from Sampdoria and if there is a time to sign him it is now while he is at his peak. Last season he appeared more bulkier and muscular which has been suggested as a reason for his boom last season.
Should he get the Hammers gig we can expect a very well rounded striker who can fend off any defender and shoot from anywhere in the box.
His aerial ability is also excellent and he superb at making runs into the box which will suit Pellegrini style of pace.
His size should not be deceptive as he is fast when he turns on the gears. Depending on how much Sampdoria demand for him he would certainly be worth signing.