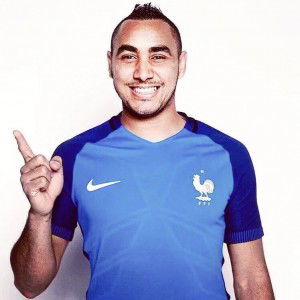 Real Madrid coach Zinedine Zidane has praised Dimitri Payet
"It is a great story – he (Payet) has always always had talent, but now at 29 he is getting the respect he deserves, " Zidane said.
"There is so much pressure on young players to perform on the biggest stage, Dimitri has shown things don't always have to happen early.
"When he wasn't in the French team he never gave up, and now he is proving he is one of the most important and talented players, not just in the French side, but in Europe.
"He had an incredible season with West Ham, and now at The Euros is showing that no occasion is too big for him. He would improve any side in Europe, that is how talented he is.
"From a coaches perspective he is everything you look for in an attacking midfield player.
"He can score goals, he can create goals, he has real quality from set pieces. Any club would want him, he is improving all the time."