By Hughie Southon
West Ham are remaining cautious over Kurt Zouma's likely return.
The club medics are monitoring his situation very carefully given that the surgery he underwent was on the knee which has been an issue since hid Chelsea days.
He was forced to leave the action early in the first half against Leicester City after feeling uncomfortable during the warm-up to the game.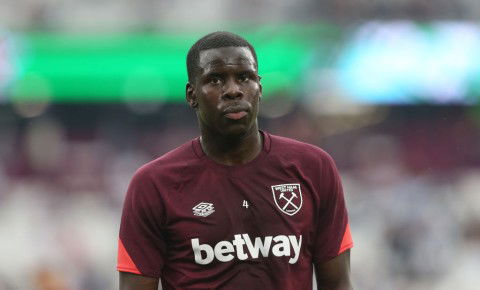 Insiders continue to make it clear that only a small operation was necessary but given the ongoing problem with the knee it is difficult to put a precise timetable on things.
We were told by a source this afternoon that in normal circumstances the medics would expect him to return within four to six weeks but given the history it was not possible to put an exact date on it,
However, given the circumstances there remain hopes that he could be back immediately or soon after the World Cup break