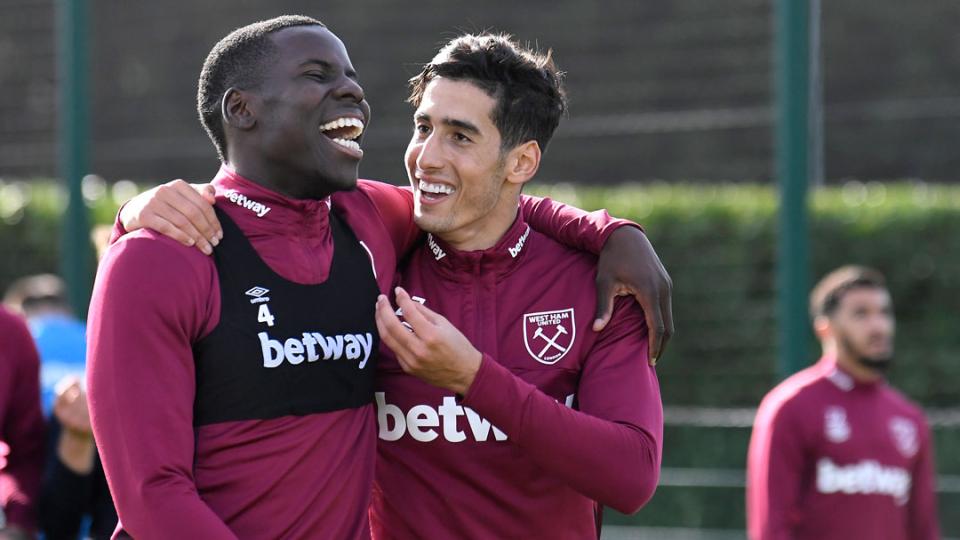 Kurt Zouma joined the Hammers 14 months ago and could hardly have had a tougher middle few months after 'catgate.'
And he has now come out on the official site to speak openly about the incident for the first time and his time at the club.
The outrage was understandable but fuelled by the media continued for far too long although thankfully, apart from isolated boos at Old Trafford during the 1-0 defeat, has finally come to an end.
And the player is looking business again probably as a result – a commanding figure at the heart of central defence.
Kurt is grateful to the Hammers fans who amongst his family and others at the club itself have given what he describes unreal support.
Few players have suffered such widespread abuse even though he knows that the problems he has suffered were self-inflicted and speaking to www.whufc.com the central defender was keen to thank the Hammers community for the support he has received.
He said: "It's been a difficult spell for me and my family. Obviously I have done something very bad and I apologise again for what I've done.
I know it was very tough for people to watch and to see that and obviously I feel very, very sorry. I have great remorse about it and now I'm trying to move on with my family and looking ahead.
 I learned from it, that's the most important thing, I would say. Obviously, I had support from many, many people around me who helped me stay focused on football and I try to stay happy."
"The Club has been unbelievable with me, the support that I received from my teammates, from the staff, and everyone at the Club, and even from the fans, have been unreal, and they helped me stay focused on the game, to try to do my best on the pitch all the time and, obviously.
 I can't thank them enough for what they've done. This club is like my family."