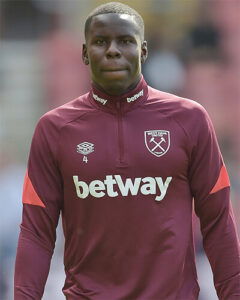 Reports that the Hammers are facing a player revolt over Kurt Zouma's wages are well wide of the mark.
The Mail is claiming that since his latest problem reports have appeared claiming he is on £125k a week and that is causing mutiny among in the dressing room.
However, the same stories were appearing when he joined the club and we reported this may be the case until the club explained he was on nothing like that money.
In any event the reports had caused no issues anyway with the players who accepted Zouma into the club where he has become one of the best liked individuals – until now anyway!
Many reports of such a wage had done the rounds without any reaction whatsoever and this latest report looks very much like an opportunity to keep the Zoumagate story running.
A source told us: "He is not on that sort of money at all – it's a little bit of fiction."