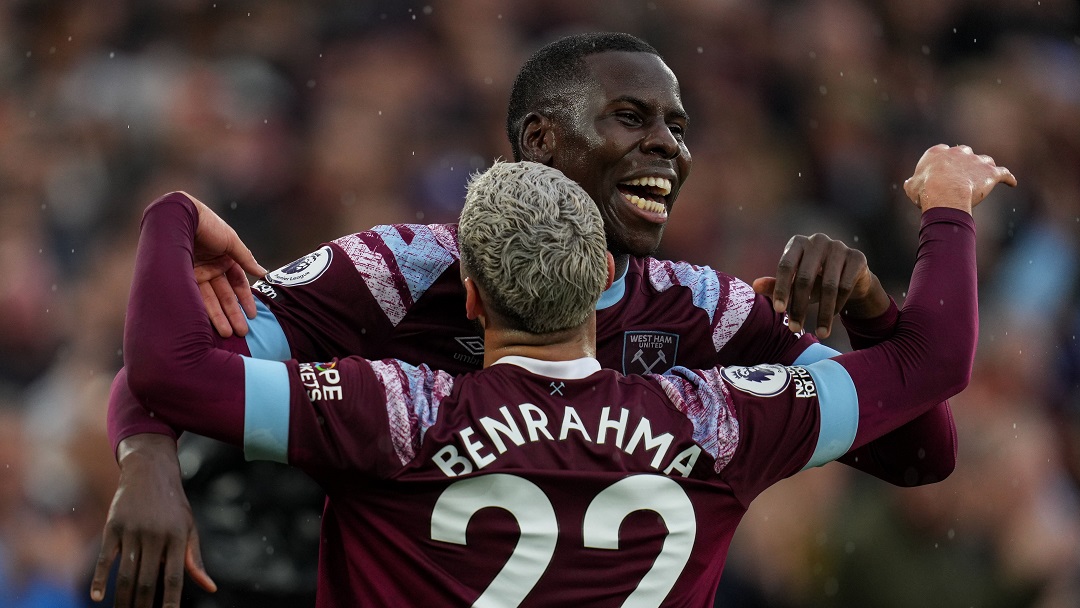 Kurt Zouma knows he and the squad have a huge job on their hands against Leicester City.
And thankfully the central defender signed rom Chelsea is in no mod but to tell iy as it is as we go into a crucial affair at the London Stadium today (Sat).
He has not been happy with the form we have shown this season and has explained the manager has been doing all he can to talk things out this week.
It seems his main thoughts are for the fans whom he believes deserve far better than they have been getting so far this term and he wants to see us head into the break in a decent position,
Kurt of course has had his fair share of troubles over recent months but he is through them now and concentrating on what lies ahead on the pitch.
He knows recent results and all-round performances have not been good enough and was asked if he could explain why the Hammers have not produced their best, and why, in particular, the team have started those two games slowly.
And commenting to www.hufc.com he said: "This game is going to be huge.Everyone knows it. We know it.
"We didn't start the season well, so we just have to be better and do better because the fans deserve it. With the quality we have, we have got to be higher, but it is what it is.
That's why it's the toughest league in the world. But listen, we work together in this. We know Saturday is going to be huge but we want to win, especially for the fans, for ourselves, and that's the aim, so let's do it!
"It's going to be a tough game. They've got 14 points, the same as us. They are in good form and have won their last couple of away games, so they're going to come here confident, and they are a good side, but we are also a good side and I think it's going to be a good watch and hopefully we will get the win."
"Everyone has been disappointed, but we have the chance to get it right and all of our focus is on the game.
We have started the last two games slowly], but I am not sure the reason for that. Maybe it is that we think it's just the beginning of the game and everything is going to be sorted quickly, but obviously you can see how intense the games are and maybe we need to put more intensity in the style of the game. I don't know about this topic, but we really need to find out why and make sure we tick that off.
"I think it's a bit of everything. Maybe it's a lack of concentration and a lack of intensity as well, maybe the team we face facing know about us. I don't know, we need to find a reason. I would say that sometimes things don't go your way, so you have to work harder to get things back in your way."
"Everyone can understand it because we didn't play well, we weren't at it," he observed. "You could see that the fans wanted us to win at home, but we disappointed them, and we disappointed ourselves as well, so we have to put it right in the next game.
"We've had lots of meetings, talking about how we played and some tactical points preparing us for Saturday's game, and that's it really. We have to work harder, have more intensity in the game and hopefully we can get the crowd going by scoring some goals."