Kurt Zouma faces a gigantic challenge this weekend, should he make his West Ham debut against Manchester United!
It would mean he is likely to come up against Cristiano Ronaldo after his headline-stealing return to Old Trafford.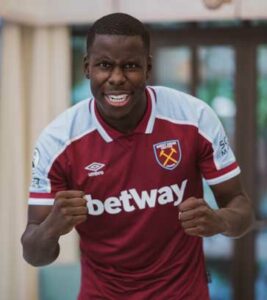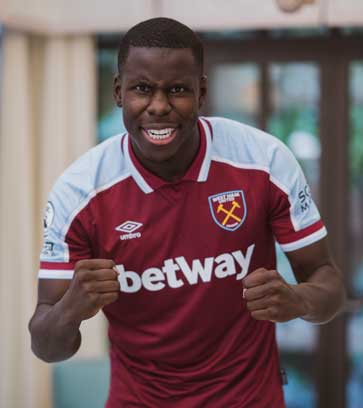 His clash with the Portugal international is undoubtedly going to be one of the three main battles this weekend, with Declan Rice set to take on Bruno Fernandes and, potentially, Nikola Vlasic coming up against Raphael Varane.
Ronaldo, of course, enjoyed a dream second debut at the weekend, scoring twice in the 4-1 thumping of Newcastle at Old Trafford.
Zouma has never actually played against Ronaldo and will have to keep him quiet if the Hammers are to shock Ole Gunnar Solskjaer's men.
Of course, there is more than one brilliant Portuguese star in Manchester and one has to imagine that Rice will be deployed to snuff out the threat posed by Fernandes.
He scored a long-range stunner against Newcastle and was the main man prior to Ronaldo's arrival – he actually has four goals in four games thus far this term.
Unless he can be stopped, the Irons are unlikely to be able to stop the Red Devils as a team.
Of course, Moyes will be without Mikey Antonio, meaning it surely has to be Nikola Vlasic up front, and that means Vlasic versus Varane.
Varane is the star addition to the defence at Old Trafford, but the new Hammers star will hope to find a way past him, and past David de Gea, to add three points to the Hammers' tally.